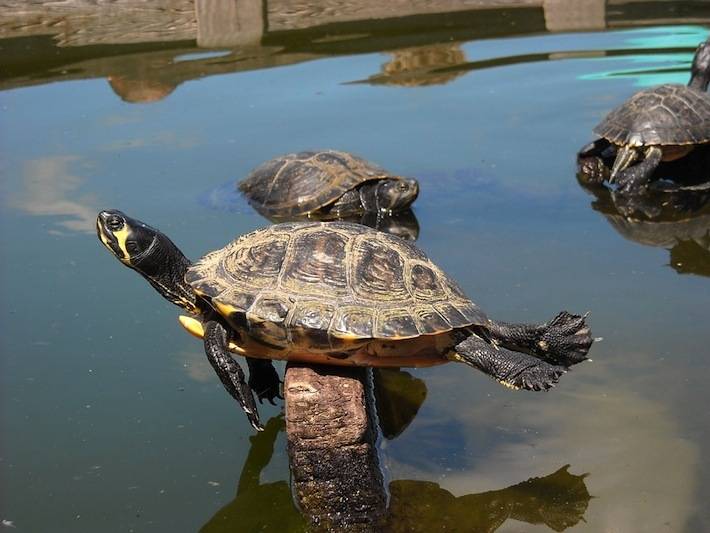 How To Balance Your Course Load As An Undergraduate
When you're starting out as undergraduate student, there is so much to think about and to remember that it can be hard to know how to manage your course load. With that in mind, these tips can help you balance your courses so that your undergraduate experience can be as rewarding and positive as possible.
Prioritise
The first thing you need to do is to work out which courses are essential for you to succeed in your degree. You will likely have some mandatory courses which are stipulated in your handbook or departmental guidelines, as well as a range of elective courses which you can choose from. Find out what your mandatory courses are, exactly when the lectures, seminars, or tutorials are held, and add them to your calendar first. These are the essential foundation topics of your subject, and you will need to know this material well.
Once you have your mandatory courses laid out, you can start to consider elective courses. Find out how much time each elective course will take per week, how long the course runs for, and what kind of assessment will be required. Schedule these courses in around your mandatory courses.
Be realistic
Everyone starts the semester with great intentions – they're going to work super hard and get so much done! This is a fine aim, but do be realistic. If you hate getting up in the mornings, don't book yourself onto courses starting at 8am four days a week. You might hope that you'll be forced to adapt out of your late-mornings habits, but the more likely outcome is that you'll just stop attending those morning classes.
Similarly, it's good to work hard and to make use of your spare time. But don't over-schedule yourself so that you're constantly running around, late and stressed. Think about how much time you will need to travel between lectures, how much time reading and research will take for each course, and how much time you will need for exam preparation or other issues. It's much better to take on 3 courses at a time and do an excellent job in all of them than it is to take on 4 courses and perform at a mediocre level.
Consider the end of the semester as well as the start
When you're planning your courses, it's tempting to look at the requirements for the first few weeks and assume that will be a guide for the whole course. But that's usually not the case! Courses, especially introductory undergraduate courses, will often start out slowly, with not too much material covered, so that everyone can keep up. Over the semester, the amount and quality of work that is expected will increase. At the end of the semester you may have to sit an exam, take part in a practical, or submit coursework.
Remember to consider the work required across the whole semester when planning your course load. Give yourself time for research and revision, especially in more advanced courses. Know when your key deadlines are for submitting work and plan around them, so that you don't have a load of stress all at one time.
Take an interesting range of courses
Although it is important to specialise eventually, you don't want to be too narrow in your undergraduate studies. Where possible, try to take courses which will teach you different skills – like essay writing, maths and statistics, oral presentation, research skills, and so on – as well as covering different subject topics. Having a broad range of courses will not only help you to develop as a student, but it will also help you to stay motivated and avoid burnout.
If you have a wide array of electives to choose from, do take advantage of this! Take up the chance to study something totally new, or a subject which has always interested you. Having variety in your courses will help to keep you engaged.
---
Similar blog posts:
---
➲ Tips For Students: How To Find A Part-Time/Student Job To Finance Your Studies
➲ Top Apps for Students for iPhone & Android
➲ 9 Extracurricular Activities To Boost Your CV During Your College
➲ Do's and Don'ts In Your College Freshman Year
---
BROWSE TOP BACHELOR'S PROGRAMS ON STUDYPUNK
---
Top Bachelor's Programs
in Economics & Social Sciences
Top Bachelor's Programs
in Life Sciences
Top Bachelor's Programs
in Tech & Engineering
Top Bachelor's Programs
in Medicine & Health
Top Bachelor's Programs
in Physical Science & Mathematics
Top Bachelor's Programs
in Art & Humanities
Join STUDYPUNK now and find your dream Bachelor's Program
Also Interesting

10 Tips to Make Your Classes More Engaging for Students

It's a tough time to be a teacher. COVID has meant that schools and universities have closed and reopened countless times, leaving teachers oscillating between online learning and socially-distanced classes onsite, often with little support to facilitate the constant migration between the two. And yet, as a cohort they have responded remarkably, working tirelessly, innovatively, and determinedly to ensure that education has – mostly – been able to continue.

10 Biggest Struggles of PhD Students

Doing a PhD is an incredibly daunting task. Normally at least 3 years, there are some challenges that you are almost certainly going to have to face. Below we look at some of the biggest (and most common) problems that PhD students encounter. If you are considering a PhD, or just beginning one, advanced awareness of these stresses may help you overcome them if you ever have to make their acquaintance (don't worry, we have our fingers crossed). Plus, knowing that they are frequently experienced and nothing out of the ordinary will hopefully provide you some comfort.

Why do a PhD?

If you're an economics student currently doing your undergraduate or Master's degree, you might be considering doing a PhD at some point. The idea of dedicating another three years or more of your life to original research is both exciting and terrifying, and the experience of actually doing it can be both exhilarating and harrowing. Taking the step towards doing a PhD is a big decision, and one that shouldn't be made without the proper research and consideration. Once taken, however, it can be an extremely valuable experience and one that can set you up nicely in the future.