How To Pick A Topic For Your Economics Research Project Or Master's Thesis
One of the biggest and most exciting challenges of a young academic's career is coming up with that first research project. Knowing how much is riding on the decision, it can also be pretty stressful. With so much to consider, we thought it would be easier to break the decision-making process into 6 key points. Consideration of each will give you the best chance possible to make sure the topic of your Master's thesis in economics is the right one - both for you personally and for your future career.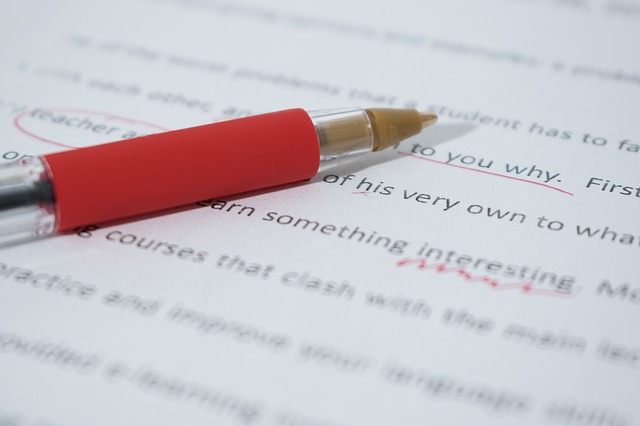 1. Make sure it's something you're interested in
This sounds obvious, but you should absolutely make sure that the project you choose is of interest to you. If you're going to be working on a project for months or even longer, then it has to be something which you are engaged with, and the best way to keep engaged is to pose a question for your project to which you want to know the answer. Think back over the lectures you've attended and the books you've read, and consider what issues you enjoyed discussing and thinking about. If there was ever a topic which you came across and wanted to know more about, but didn't have the time or resources to investigate, this is your chance to find out more.
2. Get inspired by previous students' projects
If you're unsure where to start, or don't know what sort of project would be appropriate for your course, it's a great idea to look at previous students' projects. In most universities you'll be able to access previous student theses in the library, so you should take advantage of this resource. While you should never copy someone else's idea, you can use it as inspiration. For example, perhaps someone has done a project on the economic implications of an international policy within a certain country. Your project could look at the implications of that same policy in a different country. Or you could look at a similar policy in a different period of history. Additionally, many alumni will still have links with your university, so it may be possible to get in contact with them directly. If someone has written about a topic you are interested in, do not hesitate to request a meet up to pick their brains. Most academics worth their salt relish the opportunity to discuss their own research, so there is no reason to be shy. In any case, it is always fascinating meeting those more experienced than yourself who have remained in the field.
3. Ask your lecturers or supervisor for advice
Once you have one or more ideas about a topic for your project, you'll want to ask for advice from people who have experience in assessing projects. You don't want to do a lot of work on a project idea, only to hear much later that your supervisor thinks your topic is not a good choice. Do some basic preparation before meeting with a supervisor or lecturer – make sure you understand the basic facts of the subfield in which you're interested, and that you have some ideas about what your research question would be and what methods you would use to answer it – but make sure that you get feedback on your idea early in the process. This advice extends to the rest of the research project too. It is your supervisor's job to guide you, so keep in regular contact with them throughout the course of your research.
4. Pick something original, but not too obscure
You don't want to do the same project which has been done by a million students before. Not only will this be uninteresting to you, but it will be uninteresting to the person marking your thesis, and that's sure to bring your marks down. Try to come up with a novel approach or an unusual topic to study. Perhaps there is a new type of data analysis you could use, or a population you could look at which has not been well studied. However, be wary of anything too obscure – you don't want to be stuck with no materials or resources to work from. To reiterate the above, definitely run your more ambitious topic ideas by your supervisor to help avoid the pitfall of going too niche and really falling down the rabbit hole.
5. Choose a small and specific topic
One general tip when coming up with a project or research question is to think smaller. If you don't know a lot about a topic, you won't yet appreciate all the subtleties and complexities it contains. You might think that you can produce a great project on the impact of the introduction of the Euro in Ireland, for example, but this topic is way too broad to cover in a Master's project. Get more specific, and your project will not only be more manageable, but you will actually get to the crux of something. Instead of simply scratching the surface of a more general topic - which is often quite unsatisfying - you will be able to call yourself a 'master' of a subsection of it.
6. Consider an interdisciplinary topic
If you work in economics but find yourself interested in another academic subject, you may have the opportunity to learn about that field as a part of your research project. You could consider a project which touches on a subject like history, sociology, business, politics, or psychology, for example. The advantage of this is that you can try out learning information and methods from another field to see if studying it further would interest you. It will also help you to create a unique and memorable project, as most of your fellow students will likely study a topic which is based purely in economics. This might make your project a little harder, as you will have more new information to grasp than others – but it can also be very rewarding for ambitious and engaged students.
---
Recommended Insights
The University Mental Health Crisis
The Economic Effects of Climate Change
10 Characteristics of Successful Students
Also Interesting

A Post-PhD Career in Research: Jack of all Trades, Master of Some

The importance of writing as communication It is indeed true that researchers like us (post-docs, research fellows, senior researchers, and so on) working in academia or in public/private/non-profit institutes spend a lot of time at their desks: writing articles, among other things. We maybe Doctors of Philosophy, but in reality, we are Masters in Writing and a few other things. This is because the demands of a researcher's role requires us to be jacks of a lot of trades and masters in some.

Optimise your Recruitment Strategy for Economics PhD Positions

Candidates can find more information in our guide on how to successfully apply to a PhD in Economics. For institutions aiming to find the best international talent for their PhD positions, the most important question is how to reach the right audience, primarily current master's students. You don't want to waste all your budget chasing after the wrong candidates.

Study Advice Article, Career Advice Article

How to balance your PhD and your social life

Treat your PhD like a regular job One of the challenges of adjusting to life as a PhD student is the lack of a firm schedule or a definite structure. Although there are options for structured PhD programs, especially in the US, many PhD programs do not have required coursework or set work times. This can make it hard to know when you should be working, and conversely, when you are allowed to take time off.