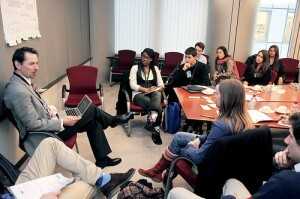 Job Openings for Professors in Politics and Law – Fall Round Up
Following up on our start of term round up of open positions for economics professors, this post offers you a selection of the many jobs currently listed on INOMICS for professors of politics and law. Within the discipline of politics are jobs focusing on public policy, international relations, political economics and related fields. Law includes positions in education law, business law, criminology, immigration law and numerous other areas.
This list is organized by region, in ascending order according to application deadline. The list represents only a fraction of the positions currently listed on INOMICS. To browse the full listings, simply head to INOMICS, where you can do a filtered search based on your specific interests.
Suggested Opportunities
North America
Chestnut Hill, Massachusetts, USA
Application deadline: October 15, 2014
Philadelphia, Pennsylvania, USA
Application deadline: December 26, 2014
Tuscaloosa, Alabama, USA
Application deadline: August 1, 2015
La Jolla, California, USA
Application deadline: Open until filled
Santa Clara, California, USA
Application deadline: Open until filled
Europe
Stirling, Scotland, United Kingdom
Application deadline: October 16, 2014
Amsterdam, Netherlands
Application deadline: October 31, 2014
Leuven, Belgium
Application deadline: November 30, 2014
Copenhagen, Denmark
Application deadline: December 15, 2014
Nice, France
Application deadline: Unspecified
Florence, Italy
Application deadline: September 15, 2015
Asia
Hong Kong, China
Application deadline: Unspecified
Singapore, Singapore
Application deadline: Unspecified
Photo credit: European Parliament
Also Interesting

10 Most Affordable Countries in Europe to Do Your Economics PhD

Fortunately, the UK and the US aren't the only two places in the world with universities great for studying economics, and particularly in Europe, higher education hasn't yet been turned into corporate business, meaning not only are degrees cheap, some are completely free. And paying less (or even nothing) doesn't translate into a lesser experience. To the contrary, many of countries on this list can make legitimate claims to housing some of the most prestigious higher learning institutions in the world.

10 Great Resources to Help Teach Economics

Teaching in any capacity, let alone in economics, can be a daunting prospect: the prepping, marking, not to mention the actual teaching. It's hard work. This reality is most acutely felt when you are starting out or moving institutions and having to settle in somewhere new. In both instances, the pressure and workload can feel intense. That is why it's useful – if not essential – to be aware of all the support that is out there, most of which is free and accessible online. So, without further ado, here are ten of our favourite tools for teaching economics.

Decisions, Decisions, Decisions

Pros and Cons of Being A College Professor

If you're thinking about which direction to take your research career, one possibility is the professor route, teaching and researching in a university context. This is one of the most desirable jobs among young academics, and something that people often strive for. But what are the pros and cons of working as a college professor?