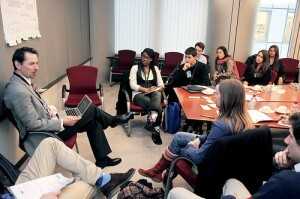 Job Openings for Professors in Politics and Law – Fall Round Up
Following up on our start of term round up of open positions for economics professors, this post offers you a selection of the many jobs currently listed on INOMICS for professors of politics and law. Within the discipline of politics are jobs focusing on public policy, international relations, political economics and related fields. Law includes positions in education law, business law, criminology, immigration law and numerous other areas.
This list is organized by region, in ascending order according to application deadline. The list represents only a fraction of the positions currently listed on INOMICS. To browse the full listings, simply head to INOMICS, where you can do a filtered search based on your specific interests.
Suggested Opportunities
North America
Chestnut Hill, Massachusetts, USA
Application deadline: October 15, 2014
Philadelphia, Pennsylvania, USA
Application deadline: December 26, 2014
Tuscaloosa, Alabama, USA
Application deadline: August 1, 2015
La Jolla, California, USA
Application deadline: Open until filled
Santa Clara, California, USA
Application deadline: Open until filled
Europe
Stirling, Scotland, United Kingdom
Application deadline: October 16, 2014
Amsterdam, Netherlands
Application deadline: October 31, 2014
Leuven, Belgium
Application deadline: November 30, 2014
Copenhagen, Denmark
Application deadline: December 15, 2014
Nice, France
Application deadline: Unspecified
Florence, Italy
Application deadline: September 15, 2015
Asia
Hong Kong, China
Application deadline: Unspecified
Singapore, Singapore
Application deadline: Unspecified
Photo credit: European Parliament
Also Interesting

A Post-PhD Career in Research: Jack of all Trades, Master of Some

The importance of writing as communication It is indeed true that researchers like us (post-docs, research fellows, senior researchers, and so on) working in academia or in public/private/non-profit institutes spend a lot of time at their desks: writing articles, among other things. We maybe Doctors of Philosophy, but in reality, we are Masters in Writing and a few other things. This is because the demands of a researcher's role requires us to be jacks of a lot of trades and masters in some.

Should you prolong your predoc life?

If you go through curricula vitae of recent PhD graduates, you may find it's not uncommon to see that a PhD owns two master's degrees. As lots of MA/MSc in Economics programs are one-year programs, some students will pursue an MRes or MPhil in Economics afterwards. Others may opt for a degree in applied mathematics, statistics or another field with an intention to strengthen their quantitative and/or coding skills (summer school programs are another option to do this).