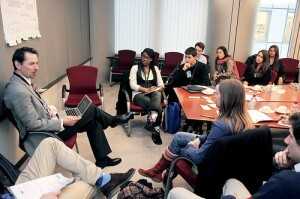 Job Openings for Professors in Politics and Law – Fall Round Up
Read a summary or generate practice questions based on this article with the new INOMICS AI toolhere.
Following up on our start of term round up of open positions for economics professors, this post offers you a selection of the many jobs currently listed on INOMICS for professors of politics and law. Within the discipline of politics are jobs focusing on public policy, international relations, political economics and related fields. Law includes positions in education law, business law, criminology, immigration law and numerous other areas.
This list is organized by region, in ascending order according to application deadline. The list represents only a fraction of the positions currently listed on INOMICS. To browse the full listings, simply head to INOMICS, where you can do a filtered search based on your specific interests.
Suggested Opportunities
North America
Chestnut Hill, Massachusetts, USA
Application deadline: October 15, 2014
Philadelphia, Pennsylvania, USA
Application deadline: December 26, 2014
Tuscaloosa, Alabama, USA
Application deadline: August 1, 2015
La Jolla, California, USA
Application deadline: Open until filled
Santa Clara, California, USA
Application deadline: Open until filled
Europe
Stirling, Scotland, United Kingdom
Application deadline: October 16, 2014
Amsterdam, Netherlands
Application deadline: October 31, 2014
Leuven, Belgium
Application deadline: November 30, 2014
Copenhagen, Denmark
Application deadline: December 15, 2014
Nice, France
Application deadline: Unspecified
Florence, Italy
Application deadline: September 15, 2015
Asia
Hong Kong, China
Application deadline: Unspecified
Singapore, Singapore
Application deadline: Unspecified
Photo credit: European Parliament
Also Interesting

Top Master's Programs in Economics

Choosing your master's program is a big decision – with so many courses available, how can you find the right one for you? We're here to help by sharing a selection of great master's programs that you can find on INOMICS.

Insights into Central Banking Careers with Dr. Gómez-Pineda

Dr. Javier G. Gómez-Pineda, our interview guest for the 2023 INOMICS Handbook, graciously agreed to return for a second interview. This time, the INOMICS team prepared some career-related questions for the central banker. With his answers, Dr. Gómez-Pineda shares his wisdom about central banking and economist careers in general with you, our readers.

Studying in the USA: How to apply for a student visa

So you want to study abroad in the United States of America, the largest economy in the world. In keeping with its "melting pot" reputation, the US has been an education destination for many over the years, and is filled with many high-quality, internationally competitive universities. Of course, if you're an international student, you'll probably need to get a visa before you can go.