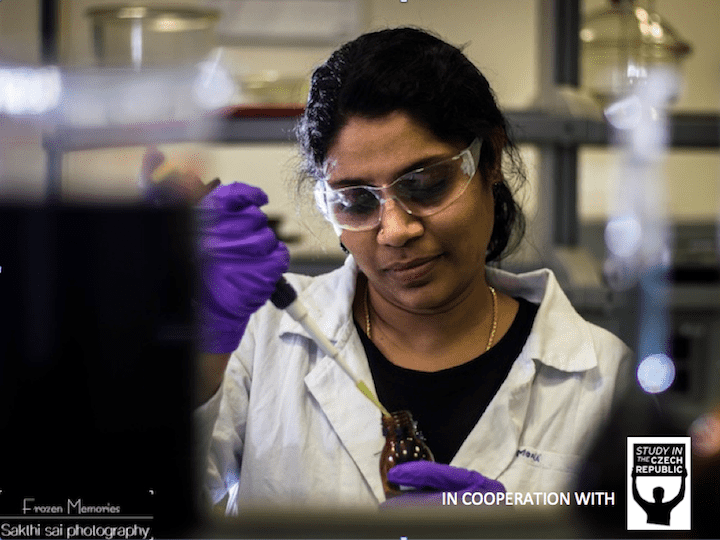 Meet Mohanapriya: a PhD student of Textile Technics and Material Engineering at the Technical University of Liberec
There are many reasons for choosing the Czech Republic as a study destination: high quality education and research, universities with long-standing reputations, interesting specializations, affordable tuition fees and living costs, and last but not least, a vibrant and colorful cultural life in the heart of Europe. In the following interview Mohanapriya Venkataraman, a PhD student of Textile Technics and Material Engineering at the Technical University of Liberec, shares why she chose the Czech Republic for her studies:
"If there was a great place to learn while having fun, the TUL in the Czech Republic would be it! Great professors, state-of-the-art laboratories and supportive management! Wonderful opportunity to work with a multi-national team of colleagues. This institution combines challenging research and supportive guidance to empower students to realize their fullest potential. This is the best place to focus on research while enjoying the pristine beauty of nature. I have made friends from every part of the world too. Ph.D. at the TUL in the Czech Republic was the best thing to have happened to my career."
1. What made you decide to study in the Czech Republic, at the Technical University of Liberec (TUL)?
To pursue higher studies in textile technology, I was looking for an Institute with academic excellence and tradition. The Technical University of Liberec had both and my choice became very easy. Their selection procedure was diligent and thorough and I was chosen on my academic merits. The Technical University of Liberec had an internationally acclaimed faculty, excellent research facilities and was in one of the most beautiful places I've ever seen. All these factors made my choice very easy and I am quite happy that I made the right decision four years back.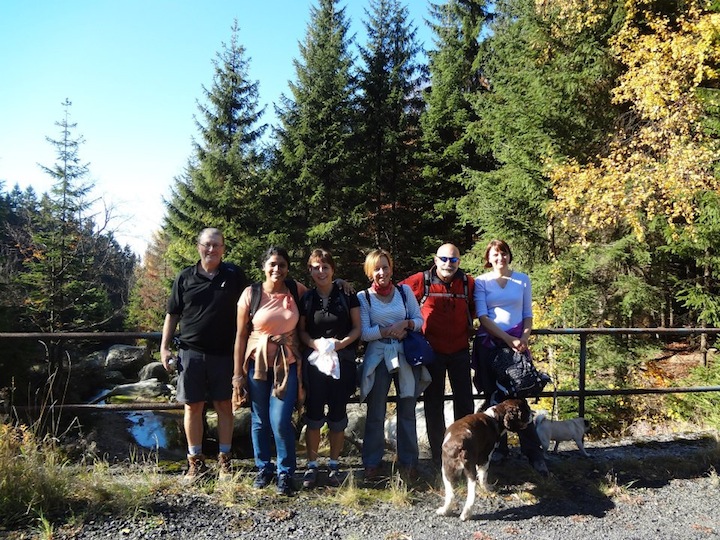 2. What did your family and friends think of your decision to study abroad?
Since this was my first travel out of India, my family was initially apprehensive. However, their perception changed during my first month of stay in Liberec. They were happy with my comfortable accommodation arrangements, friendly university colleagues and professional institute setup.
3. What were the main differences you found between studying in other countries and studying in the Czech Republic?
In my mind, study is not limited to four walls of an institute. Studies need to infuse intellectual as well as social values. The Czech Republic did not just offer wonderful academic facilities, it also provided supplementary factors like beautiful location, friendly citizens and affordable cost of living. I was also given opportunities to travel to other parts of the world for internships and conference participations. TUL has a very strong network with international institutes and the students can leverage this collaborative network.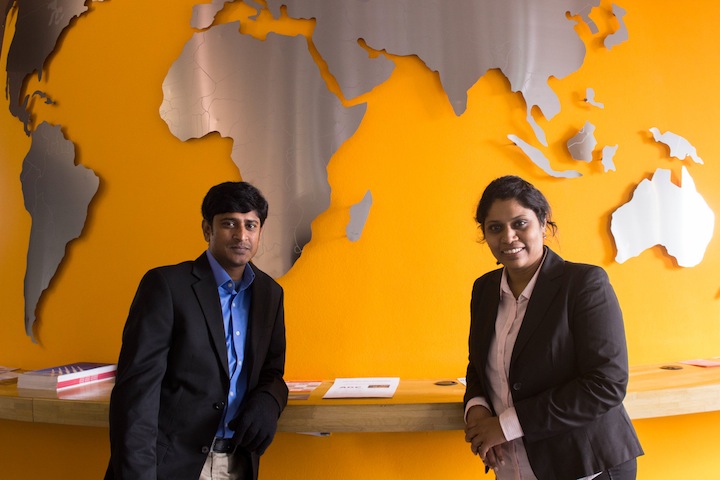 4. How did you adapt to living in a different country?
Adapting to the new country was the biggest challenge I had foreseen and I was rather apprehensive. I realized I had worried too much in the first week of the stay itself. The first thing that a new person will experience is the serenity of this beautiful town. The student hostel is rather luxurious and full of energy. There were students from, literally, every part of the world. Next was the friendliness of not just the university staff but also the general public. Although I tried local food, I could also easily get spices and raw materials necessary to make Indian food.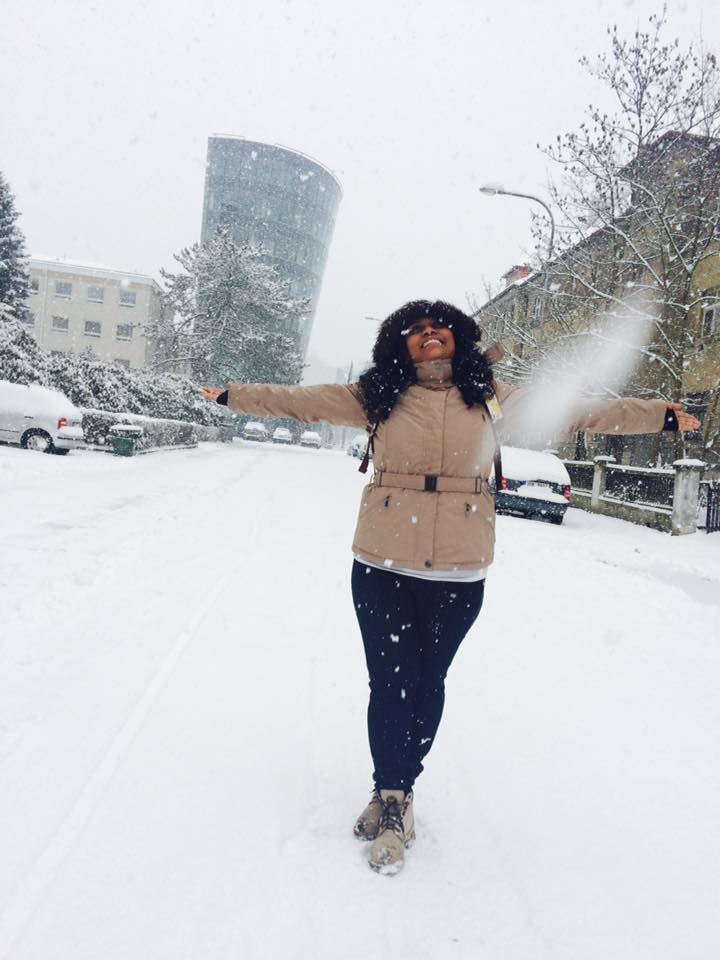 5. What did you enjoy most about your experience?
The most enjoyable thing about my studies in Liberec is that it is still as good as it was on the first day. The serenity of the place provides the necessary motivation to perform better in the studies. It provided an opportunity to travel to other countries and make loads of friends from all parts of the world. Every weekend was a chance to try a new cuisine prepared by colleagues from different parts of the world.
6. What advice would you give students thinking about studying in Europe?
My advice to prospective students is that they should look for an intellectually stimulating environment which also provides opportunities to develop their social and cultural sensibilities. They should choose an institute where they receive education of the highest standards at a cost-effective fee. The qualification should be recognized globally to empower them to seek a comfortable career.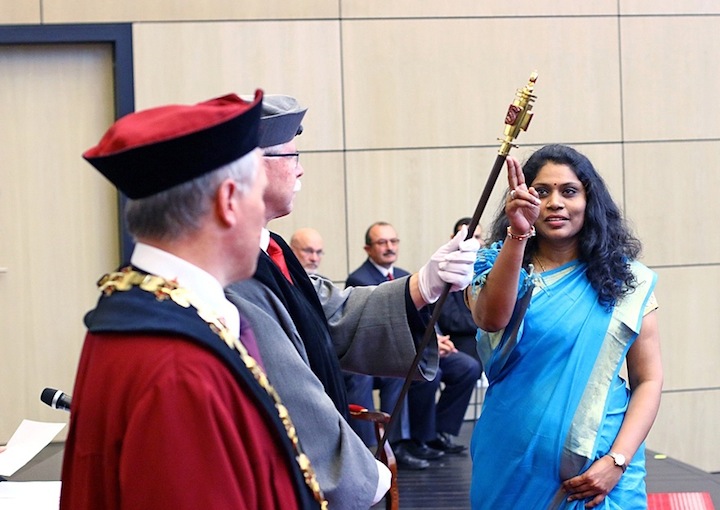 7. How do you think your time abroad has helped your studies and/or your career?
I am currently continuing as a Scientific Researcher in the University. I've found that my qualification is globally recognized and I can seek a very rewarding career on the merit of being an alumni of the Technical University of Liberec.
Find out more about studying in the Czech Republic at www.studyin.cz.