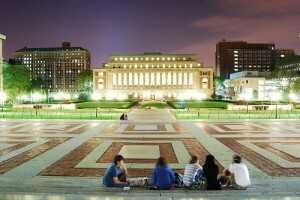 Top Economics Master's Programs in the United States
Read a summary or generate practice questions based on this article with the new INOMICS AI toolhere.
While many recent Bachelor's graduates are debating the choice between entering the job market and embarking on a PhD (take a look at this post if you find yourself in this position), it's important to remember that there are a number of top-notch Master's programs in economics out there as well. We recently offered you a list of Erasmus Master's programs, but in the current post we'll shift focus to the United States, where stand-alone Master's programs in economics are gaining both prominence and popularity.
Whether you're interested in economic policy analysis, international and development economics or applied economics, the list below includes a program for every type of econ student. Each of these programs offers a terminal Master's degree, meaning one that is not part of a PhD program. To browse these and other options, take a look at the comprehensive listings from around the globe on INOMICS.
To build the list below, we first turned to international ranking schemes, but found those to be lacking, which is a topic we discussed in a recent blog post. Thus, this list represents programs at well-respected universities across the country, but the order simply follows geography rather than adhering to any kind of systematic ranking.
Boston, Massachusetts
New Haven, Connecticut
New York, New York
New York, New York
Baltimore, Maryland
Washington, D.C.
Washington, D.C.
Durham, North Carolina
Ann Arbor, Michigan
West Lafayette, Indiana
Austin, Texas
San Francisco, California
Photo credit: Beraldo Leal
Also Interesting

The GRE is changing: ETS to streamline the test in September 2023

The Graduate Record Examinations, more commonly known as the GRE, is one of the most important standardized tests in the world for admission to post-Baccalaureate programs. It's very often required by universities when considering admission into their Master's or even PhD programs.

How To Find The Right Exchange Program

Exchange programs allow students to study at a different institution as part of their degree. Typically, students will use this opportunity to study abroad at a foreign partner of their home institution, though exchange programs can sometimes take place in the same country. Regardless, these programs are a fantastic way for students to broaden their horizons, take specific courses at another institution, and study abroad without committing to living multiple years in another country.

Working in Germany: How to apply for a work visa

So, you studied abroad, got your economics degree in Germany, and you're ready to look for a job in the country. First of all, congratulations! You're on your way to becoming a full-fledged economist.