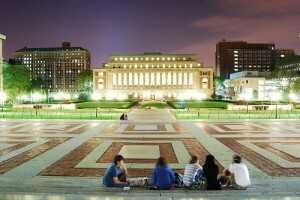 Top Economics Master's Programs in the United States
While many recent Bachelor's graduates are debating the choice between entering the job market and embarking on a PhD (take a look at this post if you find yourself in this position), it's important to remember that there are a number of top-notch Master's programs in economics out there as well. We recently offered you a list of Erasmus Master's programs, but in the current post we'll shift focus to the United States, where stand-alone Master's programs in economics are gaining both prominence and popularity.
Whether you're interested in economic policy analysis, international and development economics or applied economics, the list below includes a program for every type of econ student. Each of these programs offers a terminal Master's degree, meaning one that is not part of a PhD program. To browse these and other options, take a look at the comprehensive listings from around the globe on INOMICS.
To build the list below, we first turned to international ranking schemes, but found those to be lacking, which is a topic we discussed in a recent blog post. Thus, this list represents programs at well-respected universities across the country, but the order simply follows geography rather than adhering to any kind of systematic ranking.
Boston, Massachusetts
New Haven, Connecticut
New York, New York
New York, New York
Baltimore, Maryland
Washington, D.C.
Washington, D.C.
Durham, North Carolina
Ann Arbor, Michigan
West Lafayette, Indiana
Austin, Texas
San Francisco, California
Photo credit: Beraldo Leal
Also Interesting

Should you prolong your predoc life?

If you go through curricula vitae of recent PhD graduates, you may find it's not uncommon to see that a PhD owns two master's degrees. As lots of MA/MSc in Economics programs are one-year programs, some students will pursue an MRes or MPhil in Economics afterwards. Others may opt for a degree in applied mathematics, statistics or another field with an intention to strengthen their quantitative and/or coding skills (summer school programs are another option to do this).

A Post-PhD Career in Research: Jack of all Trades, Master of Some

The importance of writing as communication It is indeed true that researchers like us (post-docs, research fellows, senior researchers, and so on) working in academia or in public/private/non-profit institutes spend a lot of time at their desks: writing articles, among other things. We maybe Doctors of Philosophy, but in reality, we are Masters in Writing and a few other things. This is because the demands of a researcher's role requires us to be jacks of a lot of trades and masters in some.

Optimise your Recruitment Strategy for Economics PhD Positions

Candidates can find more information in our guide on how to successfully apply to a PhD in Economics. For institutions aiming to find the best international talent for their PhD positions, the most important question is how to reach the right audience, primarily current master's students. You don't want to waste all your budget chasing after the wrong candidates.