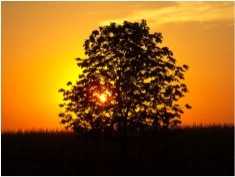 Top Economics Summer Schools 2014
With discussion of the Polar Vortex still fresh as storms once again crash through northern and eastern North America, and the usual grey skies still hang low over much of Europe, it's perhaps just the right time to start thinking about summer. While beach vacations and outdoor adventure might be what's on your mind, now is also the time to start planning for summer school.

For the third year running, we'd like to offer you a Top Ten Economics Summer Schools list to help you wade through the sea of options. While some of the programs are similar to years past, be sure to familiarize yourself with the numerous new choices.

The list below includes diverse courses taking place around the globe. Remember that these are just highlights, however, and to find further programs, take a look at our more comprehensive list located here.

This list is ordered according to application deadline – take note that some dates are fast approaching!

ESTIMATE – Early Summer Tutorial in Modern Applied Tools of Econometrics
Course: May 30 – June 1, 2014
Location: East Lansing, Michigan, USA
Application deadline: March 1, 2014
This short course in econometrics is aimed at applied researchers interesting in using state-of-the-art econometrics in their empirical research. Taught by Professors Jeffrey Woodridge and Timothy Vogelsang, and hosted by Michigan State University, the tutorial with include interactive presentations and several empirical examples using the econometrics package Stata.
CISS – Competition and Innovation Summer School Course: May 26 – 31, 014
Location: Marmaris, Turkey
Application deadline: March 14, 2014
This workshop offers young interested researchers within the fields of the economics of innovation and competition the possibility to intensively discuss their dissertation plans or drafts within a peer group of experienced and renowned scholars, as well as other PhD students and post-doc researchers. Organized by KU Leuven, with faculty from around the globe and taking place in Marmaris, Turkey, this short course offers strong academics and a great location.

37th Annual National Bureau of Economic Research Summer Institute
Course: July 7 – 25, 2014
Location: Cambridge, Massachusetts, USA
Application deadline: March 14, 2014
This summer institute offers workshops on a wide variety of topics, including economics of aging, economics of intellectual property, law and economics, international finance and urban economics. All applicants must submit a paper to be considered for the program, or a one-page abstract if the paper is not yet complete.

Social Interactions and Urban Segregation
Course: June 10 – 12, 2014
Location: Rennes, France
Application deadline: March 15, 2014
This short program offers young researchers an in-depth look into the latest development in behavioral economics and network theory, particularly how they pertain to peer influence and externalities in urban segregation and inequality. Roland Bénabou and Yves Zenou will offer lectures on these subjects, after which participants can present their own work.

CINCH Academy – The Essen Summer School in Health Economics
Course: May 24 – 30, 2014
Location: Essen, Germany
Application deadline: March 31, 2014
CINCH Academy consists of lectures and presentations on topics within the field of health economics, this year with a particular focus on empirical methods. The program consists of 28 hours of lectures and 10 hours of paper presentations. Lecturers and presenters come from the University of St. Gallen, New York University and Kyiv School of Economics.
Course: June 29 – July 5, 2014
Location: Kiel, Germany
Application deadline: March 31, 2014
This summer school targets PhD students and Post-docs with a strong academic record and a keen interest in policy issues, as well as young members of policy institutions such as central banks, ministries, and international organizations. Speakers include professors from schools such as LSE and Columbia University, as well as members of the European Central Bank and the Kiel Institute.

9th Advanced Summer School in Economics and Econometrics
Course: July 27 – August 3, 2014
Location: Rethymno, Crete, Greece
Application deadline: April 1, 2014
With a focus on financial econometrics, this course will allow students to gain a deeper knowledge of the financial market and its functioning. The summer school includes lectures, group work and lab work. Hosted by the University of Crete, this program combines a prime location with important academic engagement.

2014 Barcelona LeeX Experimental Economics Summer School in Macroeconomics
Course: June 11 – 17, 2014
Location: Barcelona, Spain
Application deadline: April 21, 2014
In this program, graduate students specializing in macroeconomics or experimental economics, as well as junior faculty members and researchers in macroeconomics will delve into experimental macroeconomics research. This intensive summer school, hosted by the Universitat Pompeu Fabra (UPF), will focus on experimental methods and expose students to a number of macroeconomic applications that have been tested experimentally. Students will be asked to participate in experiments and to develop their own experimental macroeconomic projects.

Summer School in Empirical Research Methods (SSERM)
Course: June 2 – 13, 2014
Location: St. Gallen, Switzerland
Application deadline: April 30, 2014
This program, hosted by the University of St.Gallen, in St. Gallen, Switzerland, is a new and high-calibre 2-week integrated program teaching methodology for PhD students and postdocs from leading universities all over the world. The SSERM offers an attractive course-based learning atmosphere on different aspects of empirical research. Participants can choose from different courses offered as block seminars by international renowned lecturers.

Experimental Auctions: Theory and Applications in Food Marketing and Consumer Preference Analysis
Course: July 16 – 23, 2014
Location: Urumqi, China
Application deadline: May 15, 2014
This course is aimed at learning the fundamentals and recent advances surrounding this emerging economics marketing research tool. Experimental auctions are a technique to measure consumer willingness-to-pay for new food products, which in turn is used to project demand, market share, and benefits/costs of public policies. Organized by the University of Bologna, this course includes lecturers from around the world and takes place in a unique location, hosted by the Xinjiang Agricultural University.
Economics Summer Schools at Barcelona GSE
Course: June 30 – July 11, 2014
Location: Barcelona, Spain
Application deadline: May 30, 2014
The diverse courses offered within this summer school specifically target researchers, professionals and graduate students interested in gaining deeper knowledge within a given discipline. Participants come from all over the world to study under highly revered academics and practitioners at the Barcelona Graduate School of Economics.

UB Economics Summer School – Economic Growth, Sectoral Composition, Trade and Environment
Course: July 7 – 11, 2014
Location: Barcelona, Spain
Application deadline: June 27, 2014
Although the deadline for applying to this unique course is quite late, but that's no reason to put off your application, as this summer school comes highly recommended. Hosted by the Faculty of Economics and Business at the well-renowned Universitat de Barcelona, this program focuses specifically on trade, growth and environmental economics, delving into these subjects through an exploration of cutting-edge research and in-depth lecture and discussion.

London School of Economics and Political Science Summer Schools
Course: diverse dates
Location: diverse locations
Application deadline: open
With courses on topics across disciplines and subjects, LSE offers a number of highly regarded summer school programs for both students and executives. The programs are held in London as well as other cities such as Beijing and Cape Town and take place throughout the summer.
In addition to those already listed above, here are links to other 2012 and 2013 summer schools that will be once again be offering programs:
Summer School on Politics and Economics of Aid (POLECAID)
University of Antwerp, June 2 – 13, 2014
I.S.E.O. Summer School 2014
Institute for Studies on Economics and Employment, June 14 – 21, 2014
International Summer Semester
Sungkyunkwan University (SKKU), June 26 – July 23, 2014
Berlin International Summer School 014: European Business and Economics Programme (EBEP)
Berlin School of Economics and Law, June 29 – July 26, 2014
Summer School Poland 2014
Wroclaw University of Economics, July 5 – 19, 2014
Summer Institute in Law and Economics: Law and Markets
The University of Chicago Law School, July 7 – 18, 2014
Ljubljana Summer School
University of Ljubljana, July 7 – 25, 2014
2014 Econometrics Summer School at the University of Cambridge
University of Cambridge, July 19 – 26, 2014
International Summer Program in Economics Education (ISEE)
Hebrew University, July 14 – August 14, 2014
Also, if you are interested in attending a summer school in business or management rather than economics, check out our post on the Top Summer Schools in Business and Management!
Photo credit: Sarah Cross
Also Interesting

Top Professional Training Courses in Economics

Professional skills in economics include data analysis skills, developing practical solutions for complex problems, and of course knowledge of subject-specific economics concepts. For professionals working in economics, it's especially important to stay up to date with the latest developments in these rapidly-changing fields. Here is our selection of great professional economics training courses.

How to Plan Your Career Path

Building Your Career in Economics: From Study Choices to the Economics Job Market

Economists work in a variety of industries including business, health, government, and education, and their role mostly involves research and providing reports and recommendations based on data collection, analysis, and interpretation. In the United States, local and federal government agencies are the largest employers of economics graduates. It is essential that students plan their education based on where they are interested in entering the workforce.

How to Find Student Accommodation in a Foreign Country

INOMICS has partnered with Uniplaces to help students find accommodation abroad. This means that on articles related to student accommodation or housing, we may make some money if a user clicks through to an affiliate link and makes a qualifying purchase.