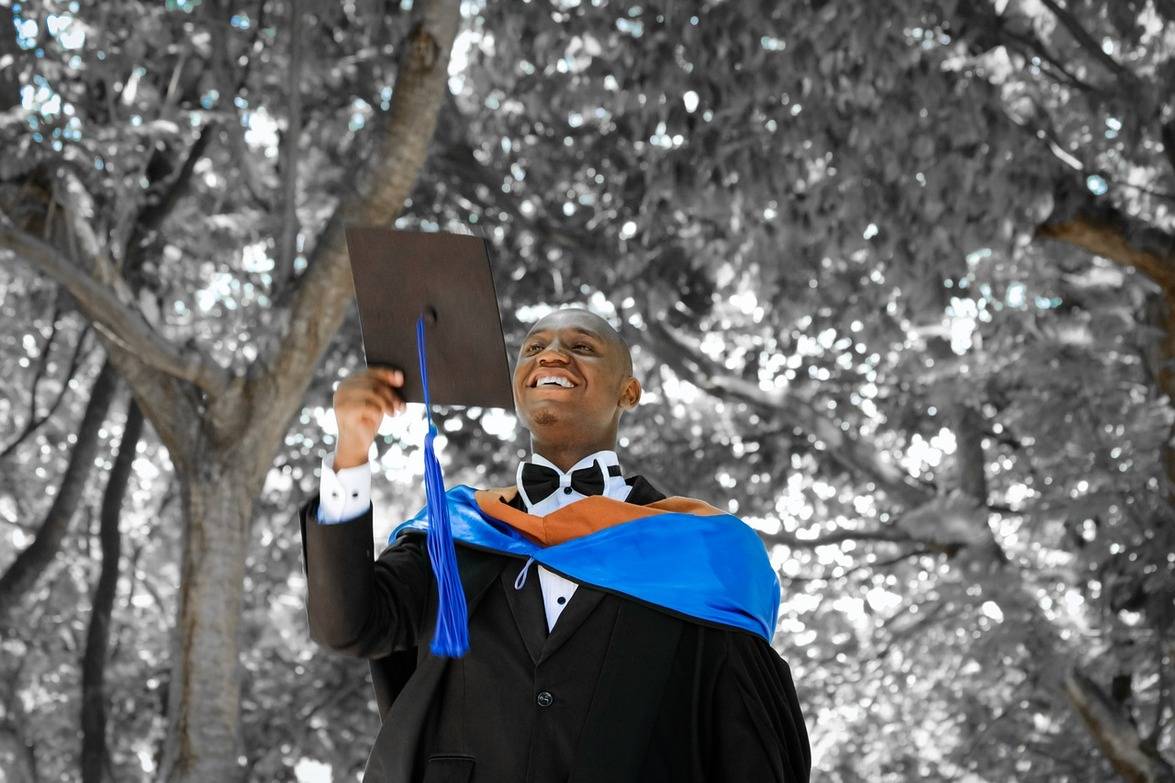 Ranking
Top Master's Programs in Economics
Choosing your master's program is a big decision – with so many courses available, how can you find the right one for you? We're here to help by sharing a selection of great master's programs that you can find on INOMICS.
This articles focuses on economics. For students with interest and aptitude in both social sciences and mathematics, economics can be the ideal subject to combine these skills. A master's in economics can be preparation for further academic research, or can be a route into a job either in private industry or in the government.

Location: Barcelona, Spain
Details: The Barcelona GSE Economics Program will provide you with rigorous training for admission to top doctoral programs and for technically demanding careers. Students who complete this program will acquire an excellent grounding and deep understanding of the field's foundations, applications, and policies covering theoretical and empirical approaches. Students will perform technically demanding analyses using powerful analytical and quantitative tools, and will design and conduct an independent master's project.

Location: Washington, DC, United States
Details: The MS in Applied Economics Program develops skill in economic reasoning, and in constructing and estimating economic models through the use of econometrics and other quantitative techniques. This is accomplished by a rigorous and demanding curriculum and a talented and dedicated staff of instructors. This is a ten-course degree program, with classes offered in the evenings at the Washington, D.C., center of The Johns Hopkins University (near Dupont Circle) and online. The degree can be pursued at a part-time or a full-time pace.

Location: Durham, NC, United States
Details: This program is designed to give you a quantitative approach to economics with the flexibility to tailor the degree to fit their future goals. It offers comprehensive instruction in a wide range of areas within the discipline, including computational economics, economic analysis, and financial economics. Graduates of the program are adept in applied research and financial analysis, highly competitive on the finance sector job market, and ready for top Ph.D. programs. The program is characterized by rigorous core coursework and flexibility in electives. In addition to taking a variety of master's-level courses, students with sufficient preparation are encouraged to enroll in a combination of doctoral-level courses in economics or graduate-level courses in political science, public policy, finance, statistics, and mathematics. The curriculum is intended to be completed in four semesters.

Location: Mannheim, Germany
Details: The master's program in economics lasts 2 academic years. After the first semester, students are automatically admitted to the field of study "Economics". It prepares students for working in a complex international work environment. In the second and third semester students have a high degree of flexibility and liberty and can pursue courses according to their own interests, choosing from a wide range of elective courses. Students discuss their course choice with a faculty member who advises them at the beginning of the specialization phase. In the fourth semester students prepare their Master thesis.The best students are offered to continue in the field of study "Economic Research", which is a fast track option to acquiring a PhD degree.

Location: Lisbon, Portugal
Details: The Nova SBE Masters in Economics provides a unique learning experience that combines state-of-the-art theoretical and empirical techniques with a hands-on approach to real-life policy issues. The program is focused on the development and acquisition of the tools required for applied policy analysis, including econometric and numerical software, as well as modern econometric techniques for the evaluation of policy interventions. The program is notable for the close interaction students have with teachers, participation in research projects and field work in Portugal and abroad, as well as the possibility to take part in exciting consulting projects.

Location: Oxford, United Kingdom
Details: A full-time nine-month programme that provides outstanding training in the tools of financial economics sought by financial institutions, companies and public organisations. The MSc in Financial Economics combines a rigorous academic core with tailored practical applications, designed in consultation with leading financial recruiters. The programme features interactive classes, use of case studies, practitioner teaching, and proactive careers support. Throughout the course, teaching stresses the links between financial economics theories and key finance activities. Topics are chosen in the economics courses for their relevance to finance.

Location: Stockholm, Sweden
Details: The two-year MSc program in Economics will equip you to address challenging economic problems and provide you with excellent tools to pursue careers in both the public and private sector. The program puts an emphasis on problem-solving skills that can be applied in a wide variety of settings and offers an invaluable start to your career. By using modern economic analysis and quantitative empirical methods it gives you the tools to analyze complex real world problems in public policy making, as well as in private business and international organizations. The specializations in Applied Economic Analysis and International Economics have a joint intake. Once accepted, you choose your specialization after completing a common first semester.

Location: Boston, MA, United States
Details: The Master of Arts in Economic Policy is an intensive, 3-semester course of study combining a strong foundation in economics with the management skills appropriate for students interested in careers as policy analysts and decision makers in government, nonprofit institutions, international organizations, and the private sector. The core of the program provides a foundation in economic theory and its application, quantitative methods, and the basic tools of management analysis. The MAEP permits in-depth specialization in two policy and management fields drawn from courses offered in both the Economics Department and Boston University's Questrom School of Business.

Location: Medford, MA, United States
Details: The Master of Science Degree program requirements are designed to provide an understanding and hands—on applications of the theoretical and empirical foundations of modern Economics: statistics and econometrics, microeconomic theory, macroeconomic theory, mathematics, and applied topics. In order to achieve these objectives, there are six required core courses. This six-course core consists of three required two-semester sequences in microeconomics, macroeconomics, and statistics/econometrics. The offerings of a M.S. -Course-Based and M.S.-Research-Based line of study, allows students to select based on their own preferences and academic and professional needs. The M.S.-Course-Based and the M.S.-Research-Based degrees are attractive to students looking for advancement in both professional and academic careers.

Location: Vienna, Austria
Details: This full-time Master's degree in National Economics provides students with skills required for independent economic analysis of economic problems, based on a theoretical and empirical training at the highest level. Graduates are qualified for demanding economic positions in the field of business, politics and research. What makes this program different is a broad range of topics to select from. You can choose between an application-oriented and mathematically oriented focus. This Master's program is available only in German language.

Location: Paris, France
Details: This program is for students seeking to acquire technical, quantitative and concrete skills in economics. It enables students to pursue a PhD (it is the only Sciences Po Masters degree that qualifies students for a doctorate in economics), but also provides access to careers requiring technical skills such as international organizations, think tanks and consulting services. The Masters focuses on training in the technical and methodological foundations of microeconomics, macroeconomics, and econometrics in the first year and a range of specialty courses in the second year.

Location: Maastricht, Netherlands
Details: Business and economic problems can use several methods to solve them. In the Operations Research master's track, you will use optimisation techniques, such as algorithms, for this purpose. You will also use computer technologies and programming techniques to reach solutions. Operations Research is about using technology but, more importantly, it's about applying that technology in business situations to solve real problems. The track will give you the means not only to use computer programming to your advantage, but also to communicate your proposed solutions to the business decision makers effectively.

Location: St. Gallen, Switzerland
Details: This course in Economics provides you with an excellent foundation and a variety of development opportunities for your future career. The focus of the course is on theoretical and empirical analysis of economic relationships and provides the knowledge for the analysis of the problems of economic policy strategies. A focal point of the course is the teaching and use of application-oriented analysis techniques and methods for economic policy, society and management. Small course groups will give you direct access to the faculty and guarantee a high level of satisfaction amongst students.

Location: Dublin, Ireland
Details: The course focuses on the technical skills needed to undertake Economics research and emphasises active and problem-based learning to ensure mastery of the basic skills. The objective of this course is to provide well-qualified graduates in Economics and related disciplines (for example Business, Computer Science, Statistics, Mathematics , Engineering and Physics) with the training required to enter PhD programmes in Economics or to work as Economists in government or private sector organisations.

Location: Los Angeles, CA, United States
Details: The Department of Economics offers two master's programs that prepare students for the rigorous challenges of an increasing globalized society. Both programs require courses taken in Microeconomics, Macroeconomics and Econometrics. In contrast to the PhD, a master's degree in Economics offers a more applied approach to understanding the fiscal and economic issues of our time. By far the most popular program, the M.A. in Economics is a 32 unit program which consists of 8 courses. Each course is typically 4 units. The program requires applicants to have a solid foundation in Economics as well as an extensive mathematics background.
Also Interesting

INOMICS Salary Report 2020

How COVID-19 has Affected Economists in the Global North and South

The damage wrought by COVID, far from equalising, has been pointedly prejudiced. While the virus itself may struggle to differentiate between people, the world in which it operates has no such problem. Indeed, its structures have ensured COVID's disruption of employment has fallen unevenly across regions - the experience of economists a case in point.

Jobs for Economists in the Government: The Right Career to Consider?

When discussing jobs in the government, the type of work that comes to mind is most likely influenced by your particular background. In countries in which large segments of the economy are nationalized, it's possible to become a civil servant in nearly any field. In other places, your options might be more limited. Regardless of where you're from, or where you'd like to work, however, every government employs economists, and it's easy to argue that they're needed now more than ever - though in the weird times of the pandemic, finding a government job may be more complicated.

INOMICS Salary Report 2020

COVID-19 and the Effect on Female Employment and the Gender Pay Gap

Less than a year on from COVID's genome sequencing, vaccination programs are being rolled out around the world. And while the pandemic is far from over, it would appear we're approaching its endgame, arriving there faster than anyone dared hope. The previous fastest ever vaccine to be developed was for Mumps - and that took four years.