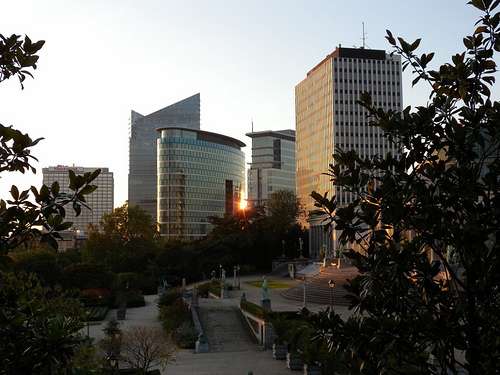 Top Think Tanks and Social Science Research Institutes in Europe 2013
Whether you're looking for a summer internship, your first postgraduate job or a change in career, gaining experience in a think tank or research institute is always a good way to go. While some think tanks engage in highly specialized research on specific topics, many span a broad range of issues, particularly in the fields of politics, economics and international relations. We've decided to dedicate three distinct blog posts to top think tanks around the world, beginning with this list of European institutions. Keep an eye out for upcoming posts on U.S. and Latin American institutions.
In addition to offering possible job opportunities, the work currently undertaken by these top-notch research institutes can be extremely helpful for students and professionals alike. Often think tanks produce the kind of poignant, up-to-date research not to be found in either mass media or peer-reviewed journals.
As with most of our lists, this is by no means an exhaustive account of all the praiseworthy institutes across Europe. We aim to offer a compact yet diverse list of well-renowned institutions from across the continent, arranged alphabetically by country rather than according to any kind of ranking.
To take a look at the many other institutions with jobs, conferences and other listings on offer, head to the INOMICS website here. Additionally, please share your experiences with others by leaving a review on theINOMICS website for any institute where you have worked, studied or interned!
Photo credit: Andrea Ciambra
Also Interesting

The Lives and Livelihoods Fund

Four years ago, the world adopted an ambitious set of Sustainable Development Goals (SDGs) designed 'to end poverty, protect the planet and ensure that all people enjoy peace and prosperity by 2030'. Despite rising life expectancy and the eradication of many endemic diseases, more than 400 million people in the member states of the Islamic Development Bank (IsDB) still live in absolute poverty, subsisting on less than US$1.90 per day. It is, perhaps, these countries that face the greatest challenges in fulfilling the SDGs.

How the Coronavirus is Affecting Economics

15:00 8 June 2020 As some countries begin to loosen their lockdowns to varying degrees of success, many universities are still playing it on the safe side. The University of Surey, for example, has moved its CIMS summer school course online. This will be from the 7th to 12th of September 2020.

Preventing the Death of UK High Streets

The internet has given us many things: unlimited information, ever-expanding interconnection, myriad means of procrastination - in some places it's even helped birth democracy. But as one hand giveth, the other, as is often the case, taketh away. And in the UK, it looks like the gift of online shopping may come at the expense of our high streets - and the thousands of livelihoods they maintain.