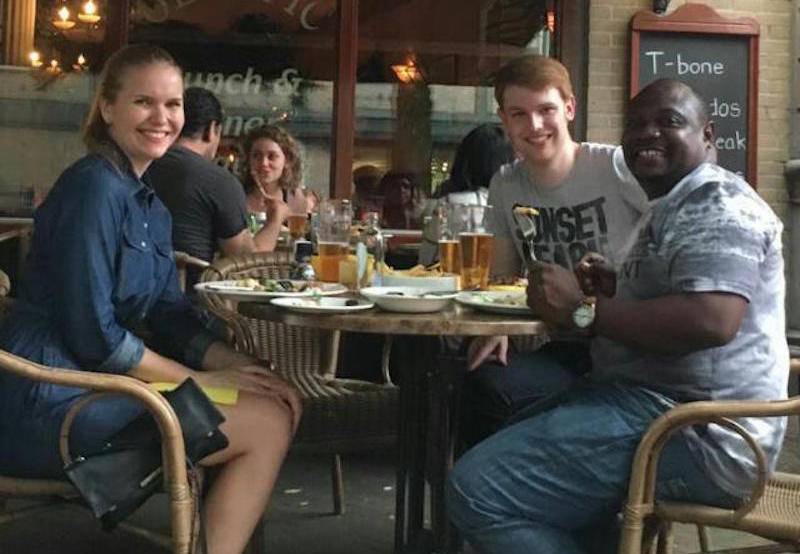 Conference Testimonials - Charles Kalinzi from Uganda
INOMICS supports students and researchers in attending conferences with a €500 grant
Hear their perspectives on attending conferences and what advice they have to give other academics.
---
Every year INOMICS runs a contest which offers a €500 grant to students and researchers who want to participate in the academic conference of their choice. Attending conferences is a key way for young researchers to grow their careers, learn from others in the field and present their own work to an academic audience, so that the community can benefit from hearing their perspectives. INOMICS wants to support students and researchers by making available this grant to cover registration, travel or accommodation costs of attending their dream conference.
---

---
The participants last year included a large number of exceptional students and researchers who have attending conferences in a variety of different fields. The contest was very positively received and we are therefore running it again for the year 2017. To take part in the contest, click here.
Now we'd like to introduce you to some of last year's contest participants and hear from them about their conference experience.
---
Charles Kalinzi, from Uganda
How has INOMICS contributed to your career development?
If there's any site that am grateful to, then it's INOMICS. It has opened my eyes and helped me to simplify the PhD work I am currently undertaking. Ever since I became a member, I have received enormous amounts of materials on summer schools, which are a type of conference which I used to worry about a lot. Now I know that I just need to keep my eyes glued to your site to see news and exciting opportunities. I have recommended the site to my other PhD colleagues at my university and they have joined too. I am very grateful to you guys. At first I used to think you only handle economics, but now I know otherwise. Your variety of PhD conferences and knowledge about seminars has demystified my notion that a PhD was too hard!
Tell us about your ideal conference experience.
In the conference which I have decided to attend, I am applying to be considered for participation in the PhD seminar. I intend to present my PhD research proposal there and expect to receive helpful comments. Thereafter I intend to participate in the main conference to hear about various methodologies from a number of leading scholars around the world. I am sure that with this exposure I will come out a different person, and I hope to be a great representative of the African continent in research methodology given this opportunity.
What one piece of advice would you give to your peers to advance their academic careers?
Visit the INOMICS site regularly. It's the main source of information for future leading outstanding young scholars of our generation.
---
Thanks to Charles for sharing these insights with us! Don't forget to check out our page for more information on the 2017 conference grant competition.
Also Interesting

The Economics of Star Wars

Star Wars probably needs no introduction here. One of the largest entertainment properties of all time, it has grown far beyond its (humble?) beginnings on the movie screen. Now, we can learn about "a galaxy far, far away" through books, comics, TV series, video games, and more.

The Post-Pandemic Recovery of the Economics Job Market

The outbreak of COVID-19 created a worldwide recession, and many people experienced reduced work hours or unemployment because of it. Economists were not immune from this. In early 2021, INOMICS reported that one third of economists (especially those in the Global South) faced negative impacts on their careers due to the pandemic. Most affected were economists working in the private sector, though economists in the academic sector faced other issues.

Pop Economics: Economics through the lens of pop culture

So, the economy is in crisis. Well, when is it not? The global economy is becoming like that one histrionic person that is always miserable, in shambles and crying for attention.
You need to login to comment