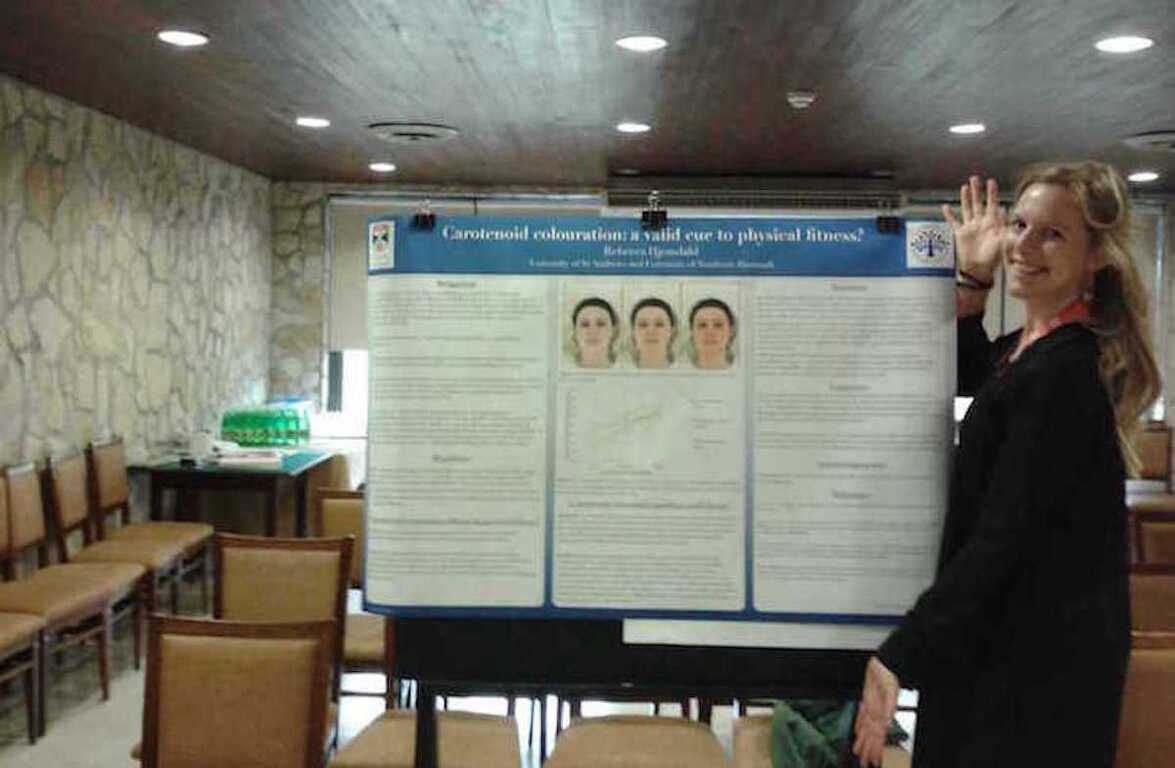 Conference Testimonials - Rebecca Hjemdahl from Norway
Read a summary or generate practice questions based on this article with the new INOMICS AI toolhere.
INOMICS supports students and researchers in attending conferences with a €500 grant
Hear their perspectives on attending conferences and what advice they have to give other academics
---
Every year INOMICS runs a contest which offers a €500 grant to students and researchers who want to participate in the academic conference of their choice. Attending conferences is a key way for young researchers to grow their careers, learn from others in the field and present their own work to an academic audience, so that the community can benefit from hearing their perspectives. INOMICS wants to support students and researchers by making available this grant to cover registration, travel or accommodation costs of attending their dream conference.
---

---
The participants last year included a large number of exceptional students and researchers who have attending conferences in a variety of different fields. The contest was very positively received and we are therefore running it again for the year 2017. To take part in the contest, click here.
Now we'd like to introduce you to some of last year's contest participants and hear from them about their conference experience.
---
Rebecca Hjemdahl, from Norway
How has INOMICS contributed to your career development?
INOMICS has helped to open my eyes and expand my horizons, through the discovery of all the career and conference options that are out there. In addition, it has given me hope that I can attend some of these conferences, in order to explore my areas of interests in depth, through scholarship awards.
Tell us about your ideal conference experience.
I would love to attend the Open Con this year, as it is a great opportunity for me both personally and on a professional level. Personally, I am passionate about the Open Access movement, with its focus on making the world's information freely available to all, not only those with money and other resources. I am lucky to have been elected to a project responsible for the European Federation of Psychology Students Associations' (EFPSA) Social Impact Initiative. One of our main programs focuses on Open Access, and we collaborate with the organisers of OpenCon, namely Right to Research. Participation at OpenCon is a crucial part of our campaign, both for networking with existing and potential new collaborators, to present our project and to get inspiration for what we should work on in the future.
Active participation in such a large and important conference would be a big advantage when applying for my first professional jobs after graduation in 2017. I have been selected among applicants from 170 countries to attend, and was awarded a $300 scholarship to cover the conference fee. In order to attend, I am also in need of finances to cover travel and housing expenses.
What one piece of advice would you give to your peers to advance their academic careers?
Go for it! Don't be shy or doubt that you will succeed. There is someone who will successfully get that internship, funding, or job, and why shouldn't it be you? If you don't even try, you will definitely not succeed. When being told by my colleague about the opportunity to apply for the conference funding, the first thought that hit me was that I am sure they get an overwhelming amount of applicants, who are much more articulate than me and can answer the questions in a much more convincing way. But then again, if I didn't apply, I know for sure that I would not have a chance of attending my dream conference. Give it a go, and if you don't succeed, then at least you tried your best! Good luck.
---
Thanks to Rebecca for sharing these insights with us! Don't forget to check out our page for more information on the 2017 conference grant competition.
You need to login to comment