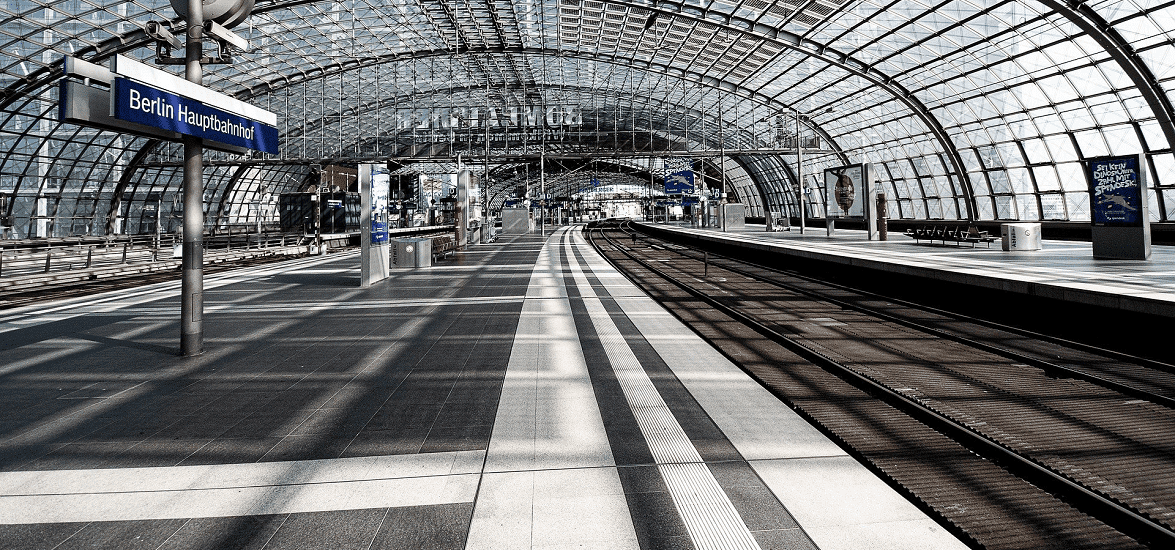 INOMICS Salary Report 2020
How has the Economics Job Market Been Affected by the Coronavirus? - Salary Report Introduction
In 2020, INOMICS once again carried out its salary survey, examining the state and health of the economics profession worldwide. As in previous years, the survey considered pay, sector, seniority, location, gender and educational background. Our 2020 survey was launched in the spring as cases of coronavirus began to increase exponentially around the world. Consequently, we added new questions related to the coronavirus pandemic to assess the effect of the crisis on economists and economics students.
INOMICS is in a unique position to survey a broad and engaged subset of economists from a wide range of countries and at a wide variety of career stages. Based on this data, while recognising the limitations of a restricted sample, we are able to make key observations about the overall and regional state of economist salaries, about the extent of gender diversity at different career stages, and about the value of different levels of education in terms of salary later achieved.
Over 1,500 economists completed the survey so far, with data collection continuing until the end of December 2020. INOMICS will release the full results of our salary survey in the first half of 2021 as a standalone report. This report will also be slightly different to those we've done in the past, in that we also included a section where economists could recount their anecdotal experience of the pandemic. This adds a personal touch to the report.
While we work on finalising the results of the overall salary report, in the coming weeks we will discuss some of our preliminary findings from the coronavirus section. This will include commentaries on the geographical discrepancies we found in the severity of the crisis and if and how pre-existing inequalities in the economics job market have been accentuated as a result of the pandemic.
Key findings of the salary survey related to the pandemic include:
One third of economist jobs have been negatively affected by the Coronavirus Pandemic. This includes being made redundant, having hours or salary reduced, a contract not extended and a scheduled promotion cancelled or delayed. This does not include changes in how people work such as working or teaching from home.
6% of economists said they have lost their job because of the pandemic.
Economists in the private sector have been hit harder than those in the public sector or academia.
Economists in the Global South have been more affected than those in the Global North. 62% of economists in Africa and 56% in South Asia reported being negatively affected by the pandemic professionally, compared with just 23% in North America, and only 16% in Western Europe.
Over half of economists (55%) feel they have not received sufficient support and training for remote working or moving to digital tools.
There is a clear trend towards remote working and significant shifts for economists in work/life balance.
Fortunately, the majority of economists have been able to maintain their employment in some form.
Despite current difficulties, the picture is not universally bleak. Although they have had to adapt to digital working and home office, the majority of economists in the Global North at least have broadly been able to continue with their professional lives. New jobs are still being posted to INOMICS all the time and with the prospect of some form of vaccination program in 2021 there is at least the potential for a recovery in the foreseeable future.
If you are an economist and have not done so already, be sure to complete the salary survey - submissions until the end of December 2020 will be counted towards the report, with any later submissions being used for next year's survey. Additionally, don't forget to create an account on INOMICS to receive notifications about all our upcoming publications as well as tailored job, program and conference announcements straight to your inbox.
Also Interesting

A Critique of Neoliberalism

Few would contest it has been the ideology of our political age. Ever since the 1980s, it has dominated western politics, underpinning governance, influencing culture, and leaving its indelible mark across society. During this time its core tenets were rarely challenged and only its peripheral aspects tweaked. The 2008 financial crash, however, changed this, shaking confidence in an ideology whose name, up until that point, was rarely ever spoken.

10 Most Affordable Countries in Europe to Do Your Economics PhD

Fortunately, the UK and the US aren't the only two places in the world with universities great for studying economics, and particularly in Europe, higher education hasn't yet been turned into corporate business, meaning not only are degrees cheap, some are completely free. And paying less (or even nothing) doesn't translate into a lesser experience. To the contrary, many of countries on this list can make legitimate claims to housing some of the most prestigious higher learning institutions in the world.

Ranking, Study Advice, Career Advice, Blog Post

The Top Economics Blogs

Reading economics blogs can be an easy way to get your fill of knowledge and, in many cases, they're more palatable compared with academic journals, which can be dense and gruelling. The blogs we've listed - in no particular order - are the ones we here at INOMICS turn to when we're looking for interesting, informative, and occasionally offbeat articles on a wide range of economic topics. With much of the outside world still off-limits, they also provide an excellent and productive means of passing the time. So go on, dive in.