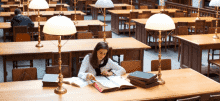 PhD Promotion
Master and PhD Programs: Search Season Kick Off
With the summer vacation period drawing to a close, many graduates are now exploring their options for further education. Users on the INOMICS platform at this time of year are actively seeking graduate opportunities, whether Master's Programs, PhD positions or supplementary courses for the coming academic year.
Many strong students start their applications in early autumn to ensure their eligibility for financial support, and many are likely to go for the first offer they receive. Competition for the best students is always high so the optimal time for universities and colleges to start marketing their programs is just as the number of people searching for courses reaches its peak. For institutions looking for students on the INOMICS platform, we recommend starting your recruiting process, where possible, in September. This will help you get ahead of the main scramble for candidates later in the autumn, and to pick out the best talent before they get snapped up by someone else!
To optimize your marketing strategy for your courses, check out our previous articles How Students Look For and Choose Masters Courses, and How to Advertise your Doctoral Programs in Economics If you would like a free consultation about online course marketing, send us a short email to info@inomics.com

Also Interesting

What Do PhD Candidates Look for? Jobs vs. Courses on INOMICS

For institutions aiming to find the best international talent for their PhD, including that from outside their own campuses, it is vital to present their opening to the right audience. One of the main dilemmas faced by advertisers responsible for publicizing their PhDs on INOMICS, is whether their INOMICS Announcement should be advertised as a course/study program or a job opening. The difference between the two categories is more important than it might seem at first sight: many candidates are looking for a specific category only.

Economics PhD Recruitment

How to Advertise your Doctoral Programs in Economics

Traditional Channels 1) Optimize your website: make sure the design and information placed on your PhD program website is optimized to answer prospective applicants' questions. Include clear instructions on how to apply and provide a contact option for applicants to get in touch. Include information about research areas, cooperation with other institutions, research facilities available, etc.

Salaries in Economics: Does having a PhD Matter?

Now, with the release of the INOMICS Salary Report – based on the salary data of almost 2,000 economists – any uncertainty can be laid to rest and the question answered: in financial terms, yes, having a PhD does matter. In fact, to say that it matters is something of an understatement – such is its influence on an economist's future earnings.