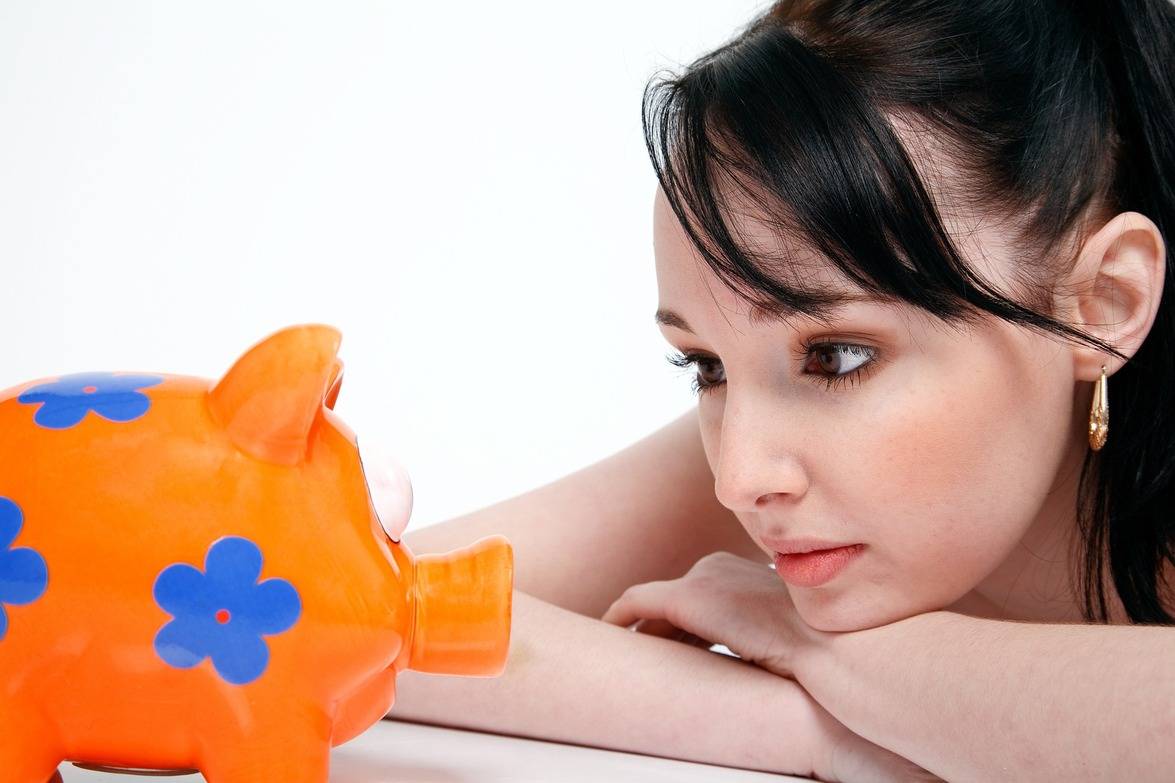 INOMICS Salary Report
The Gender Pay Gap in Economics in 2022
Read a summary or generate practice questions based on this article with the new INOMICS AI toolhere.
That gaps exist in economists' pay and career attainment due to gender discrimination is not news. This article will discuss the findings of the 2022 INOMICS Salary Report as they relate to the gender pay gap in economics. Unless stated otherwise, the facts and figures in this article are taken from our 2022 survey data. INOMICS has previously published reports on the gender pay gap, but this is our deepest dive into the topic yet.
Two quick notes before diving in – first, 99.8% of our 1,316 survey respondents identified as either male or female, so we will only consider these two genders in this article. Second, the numbers in this article have been adjusted with 2021 purchasing power parity data taken from the OECD, so some numbers in this article may not match their counterparts in the full Report.
In the INOMICS Salary Report, we collected and analyzed survey data about economists' careers worldwide. You can download the full report and examine the economics gender gap information in detail by downloading the Report.
Overall Economics Pay Gap
According to our survey data, male economists are paid 23.1% more than female economists on average. This broad figure is a worldwide average for economists at a wide variety of career stages and levels of education. How does the gender wage gap vary when we take a closer look?
Gender Pay Gap by Highest Degree Held
For PhD economists, men earn 20.4% more than women. For economists with a Master's degree, this figure is 20.8%.
Average Economist Wage by Gender and Degree
Gender Pay Gap by Employer
The gender pay gap varies substantially by the type of employer. Research institutions feature average pay that is higher for female economists on average.
Unfortunately, this is the exception rather than the rule. Most employers exhibit a pay gap in favor of men. The worst offenders are private companies, governments, and universities, which show gaps of more than 20% each. Private businesses have the largest pay gap by gender, at almost 35% in favor of men.
Wage Gap by Employer Type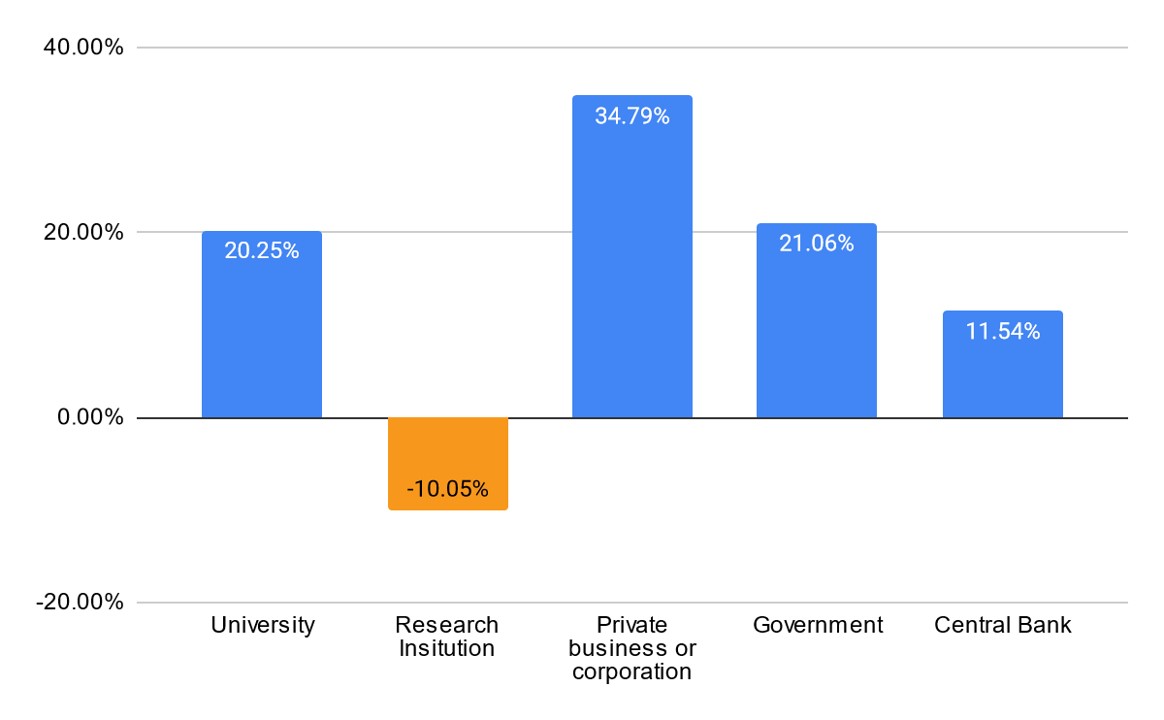 All of the preceding figures are worldwide averages. How does the pay gap change when examining specific regions?
Average Regional Economist Wages by Gender and Degree
The above graph shows a clear trend in most regions. Male economists with PhDs are paid the most, followed by female economists with PhDs, male economists with Master's degrees, and female economists with Master's degrees. Economists whose highest degree held is a Bachelor's are not shown.
There are some visible exceptions to the general trend that men are paid more. In two regions – the Caribbean, South & Central America and East Asia & Australasia – average pay for PhDs appears to be roughly at parity, though gender pay gaps still exist at the Master's level.
Moreover, in Africa and South Asia, average pay for women appears higher than for men on average. Our findings suggest that there are fewer women economists in these regions (as we had many more male respondents than female respondents in them), but that they tend to do quite well if they are among the few women to pursue the field in their region.
Other Research
A Centre for Economic Policy Research (CEPR) article found, like our survey, that the gender pay gap is worse in North America than in Europe. Figure 27 in the INOMICS Salary Report (below) shows that the gender pay gap is worse in both percentage and absolute terms in North America than in Western Europe & Scandinavia.
Average Economist Pay by Gender in Select Regions
Meanwhile, a 2019 IZA paper found that among academic economists in the UK, the gender pay gap was prevalent and that its size was persistent. The paper also found that men were more likely to have higher-paid, more prestigious positions (this was accounted for when examining the pay gap). They also found that women were 11 percentage points less likely than men to be promoted to full professor, which is in line with our survey data in 2022.
Concluding thoughts
The INOMICS Salary Report 2022 devotes several pages to examining the gender gap in economics in detail; download the Report for free and turn to the Gender Pay Gap in Economics section for more.
We at INOMICS believe that every economist, regardless of gender or background, should be treated equally. Clearly, new action must be taken to eliminate the pay gap in economics. This will help the field to utilize its human capital to the fullest, and to ensure fair treatment for all who contribute to it.
You need to login to comment