The Faculty of Business Economics, capacity group Economics, research group Environmental Economics of Hasselt University seeks a (m/f)
lecturer (tenure track) Environmental Economics
Background
The research group Environmental Economics focuses on research towards sustainable behavior and technologies. Environmental issues are analyzed by extending neoclassical economic tools. The research group employs economic as well as interdisciplinary research methods for the integrated valuation of ecosystem services and for sustainability analysis of clean technologies.
The complexity of environmental issues requires multidisciplinarity and the research group is therefore part of the Centre for Environmental Sciences (CMK), where it works with researchers from biology, ecology, biomedicine, chemistry and law. CMK and the research group have extensive national and international collaborations.

Education task
Teaching responsibility can include courses in the field of microeconomics, environmental economics and the economics of technology within the Bachelor's and Master's programs of the faculty of Business Economics. The candidate also contributes to the development of the pedagogical framework.


Research mission
The successful applicant will help strengthen the existing research portfolio of the Environmental Economics research group. She/he will lead economic, as well as interdisciplinary research projects within the research group and CMK, in collaboration with scientific partners inside and outside Hasselt University. Important objectives are the realization of publications in internationally recognized academic journals, the extension of the existing research network and the supervision of doctoral students.
Profile
Doctoral degree in applied economics, economics, environmental economics, or in another related field with a clear specialization in economics (or equivalent)
Experience in working within an interdisciplinary environment of economists and scientists/engineers
Experience in external fundraising
Possession of the necessary teaching, communication and organizational skills in order to provide excellent teaching in the Bachelor and Master programs of the faculty of Business Economics
International mobility in form of research stays in research institutions outside the institution at which the highest academic degree was obtained, is an advantage
Experience in doctoral supervision is an advantage
A strong research profile that fits the current scope of the research group as outlined under background, and that shows that the applicant has potential to publish in internationally recognized academic journals
Your proficiency level in Dutch is high (preferably C1, as corroborated by your degree or by official certification). If necessary, UHasselt will offer practical policy measures tailored to your needs to help you attain the required proficiency level (cf. language requirements for higher education).
Offer

We will offer an appointment as a lecturer (assistant professor) in the tenure track system during 5 years. This will lead to an immediate permanent contract as a senior lecturer (associate professor), if the Board of Directors favorably assesses the party involved, based on a previously set of public grading criteria.
Selection procedure

Preselection based on CV. Interview with and test lesson/presentation by the selected candidates.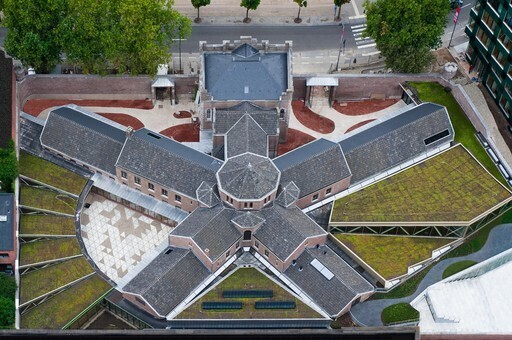 Application Deadline:
Expired help
Type
Faculty / asst. prof. / lecturer