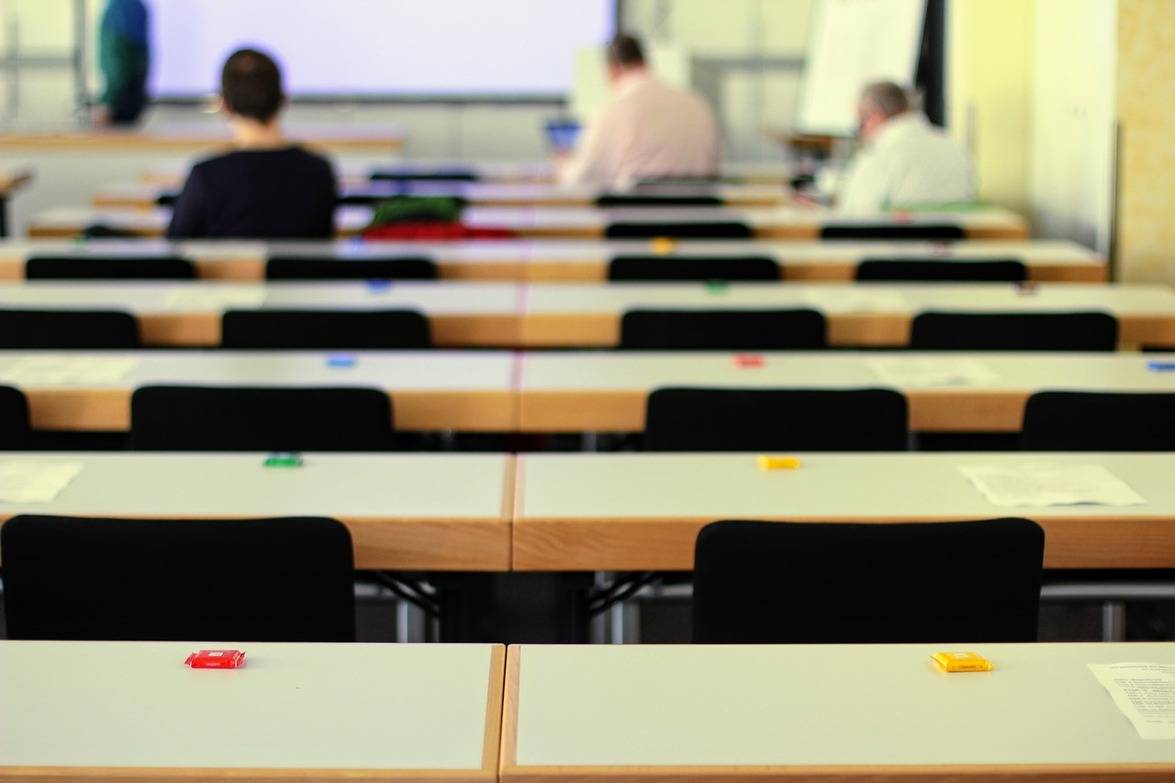 Time-Saving Gifts
5 Tools to Help Lecturers, Professors & Teachers with Classroom Organisation
Read a summary or generate practice questions based on this article with the new INOMICS AI toolhere.
Lecturers, professors, and teachers spend ever-increasing amounts of time dealing with bureaucracy, box ticking and completing performance reviews, and ever-dwindling time doing the things they joined the profession to do: namely teaching and researching. While this should, and hopefully will, be addressed, for now, at least, it's the way things are.
To preserve the precious time that is left, the pressure to find additional efficiency in other areas, especially class planning, is essential – and for that purpose INOMICS is on hand. There are now a whole host of online tools that can assist class management, and which make the organisation of classes easier, allow students to access materials electronically, and, by saving time, permit lecturers and professors to do things other than preparing quarterly reports. The following are a few of the best.
Moodle
Moodle is a learning management system for both students and teachers, focussing, in particular, on the needs of higher education institutions. It can be used to host information about classes, such as calendars and assignment due dates, and also to distribute information about individual lectures, such as handouts or additional notes. If you are running several classes with a large number of students, Moodle is designed to scale up, so it can handle many different sections and hundreds or thousands of individual users. All content is accessible through the website, so it can be accessed from anywhere, making it ideal for distance learning – a quality essential in the current moment. One issue to be aware of is that setting Moodle up requires some technical expertise, and access to a web server. For this reason, it is advisable for lecturers to ask for support from their IT department if they want to install the software. However, once the software is installed, it is easy to use, and can be fully customised to meet your individual needs. It is also free and open source.
Blackboard
Blackboard, another learning management system, is an alternative to Moodle. It has similar functions and features, but focuses more on e-learning and on adding online elements such as videos and interactive quizzes to course teaching. Blackboard is more limited than Moodle, as Moodle is open-source and therefore has more flexibility and options. However, many institutions still use Blackboard and have it installed and ready for teachers to use. The best way to decide whether you should use Blackboard or Moodle is to find out what others in your institution are using and to use that. The more institutional support and advice from colleagues that is available, the easier it will be for you to use the software.
ReMarkable
For professors who teach large numbers of classes, ReMarkable is a tool for the organisation and grading of class assignments. If your students are able to and agree to use the app too, they can submit their assignments, and then you can grade them and return them, all electronically. Students can also use the app to collaborate on assignments and check each other's work, so it's ideal if you are setting group work projects. You can also keep track of all the grades you have given out, so that you can see the marks of each student or class.
Edmodo
Edmodo is a social networking site for students and teachers that can be described as "Facebook for the classroom". It allows teachers to set up invitation-only groups, which students can join to participate in discussions and to share information. Like Facebook, users can share text or links on each other's walls and hold discussions in the comments. Teachers can also share files or assignments through the website, issue updates (for example if a class is cancelled due to illness or weather conditions), carry out surveys, and share the class syllabus on a calendar. The website is free to use for both students and teachers, and there are also apps available for using the site on your mobile phone or tablet. Giving your students another excuse to check their phones during class may give you pause.
Socrative
If you're interested in teaching whole classes online, or if you want a way to get instant feedback from your students, then Socrative may be useful to you. It is a tool which allows teachers to set real-time questions for their students to answer, and then aggregates and visualises the results. So you can get quick feedback, perform a quiz, or poll the opinions of your students. This allows teachers to see the level of knowledge and understanding of the whole class, and tailor their teaching accordingly. It also keeps students feeling involved and interested, as they take an interactive part in the class. It is available as an app or browser-based, so it can be used as long as your students have access to a computer of some form.