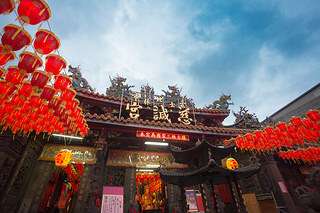 Study in China: Top 10 Universities for International Students
Read a summary or generate practice questions based on this article with the new INOMICS AI toolhere.
Choosing a destination to study abroad in, either for a semester or the entire degree, can be an extremely daunting task. Mainland China is currently home to thousands of international students looking for an international education. Since the 1990s, China has been rapidly expanding its number of universities and higher education programs. This expansion runs parallel to the large economic growth that China continues to experience, making Chinese universities an attractive destination for international students. Thousands of students from around the world are going to China to experience the waking of the 'sleeping dragon' and the fast growth of the Chinese markets. All major cities in China have at least one university, and international students are often drawn to these metropolitan hubs.
In China, higher education is typically divided into three different categories: general, technical, and specialized universities and colleges. There are opportunities and locations for study in every field. In China you will find programs not only specializing in economics, business and the nation's latest advancements in technology, but also in history, language, and cultural studies. It is not only the fast-paced urban life that makes China an attractive destination for international students, but also the ancient roots of Chinese history, culture and art.
When choosing a university in China, it is important to keep the overall outcome of your studies in mind. If your main goal of spending time in China is strictly language based, it is crucial to search for universities and colleges with strong language departments. If employment or further studies is your goal after studying in China, it is always important to search for a university or college with a high academic standard. Overseas study can have a wide range of benefits, particularly when looking for employment.
With thousands of higher education institutions in China, it can be a tough task to find the right one. So we did a little of the work for you! To help you on your search we have compiled a list of our top 10 Chinese universities and colleges.
As you embark on the life-changing journey of studying in a foreign country, make sure to also checkout the extensive list of Chinese programs in your field through the INOMICS database.
Photo credit: See-ming Lee
Also Interesting

How To Find The Right Exchange Program

Exchange programs allow students to study at a different institution as part of their degree. Typically, students will use this opportunity to study abroad at a foreign partner of their home institution, though exchange programs can sometimes take place in the same country. Regardless, these programs are a fantastic way for students to broaden their horizons, take specific courses at another institution, and study abroad without committing to living multiple years in another country.

Which Concentration Should You Choose For Your Master's Degree in Economics?

If you're planning to study economics at a Master's level, then you may have the opportunity to pursue a concentration, sometimes also referred to as a major. While rarer, some PhD programs may also offer concentrations, though many are already specialized degrees (or require you to have your own research agenda).

The GRE is changing: ETS to streamline the test in September 2023

The Graduate Record Examinations, more commonly known as the GRE, is one of the most important standardized tests in the world for admission to post-Baccalaureate programs. It's very often required by universities when considering admission into their Master's or even PhD programs.