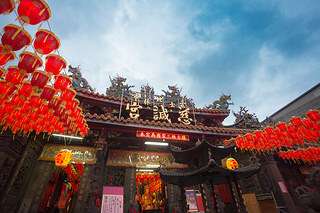 Study in China: Top 10 Universities for International Students
Choosing a destination to study abroad in, either for a semester or the entire degree, can be an extremely daunting task. Mainland China is currently home to thousands of international students looking for an international education. Since the 1990s, China has been rapidly expanding its number of universities and higher education programs. This expansion runs parallel to the large economic growth that China continues to experience, making Chinese universities an attractive destination for international students. Thousands of students from around the world are going to China to experience the waking of the 'sleeping dragon' and the fast growth of the Chinese markets. All major cities in China have at least one university, and international students are often drawn to these metropolitan hubs.
In China, higher education is typically divided into three different categories: general, technical, and specialized universities and colleges. There are opportunities and locations for study in every field. In China you will find programs not only specializing in economics, business and the nation's latest advancements in technology, but also in history, language, and cultural studies. It is not only the fast-paced urban life that makes China an attractive destination for international students, but also the ancient roots of Chinese history, culture and art.
When choosing a university in China, it is important to keep the overall outcome of your studies in mind. If your main goal of spending time in China is strictly language based, it is crucial to search for universities and colleges with strong language departments. If employment or further studies is your goal after studying in China, it is always important to search for a university or college with a high academic standard. Overseas study can have a wide range of benefits, particularly when looking for employment.
With thousands of higher education institutions in China, it can be a tough task to find the right one. So we did a little of the work for you! To help you on your search we have compiled a list of our top 10 Chinese universities and colleges.
As you embark on the life-changing journey of studying in a foreign country, make sure to also checkout the extensive list of Chinese programs in your field through the INOMICS database.
Photo credit: See-ming Lee
Also Interesting

A Post-PhD Career in Research: Jack of all Trades, Master of Some

The importance of writing as communication It is indeed true that researchers like us (post-docs, research fellows, senior researchers, and so on) working in academia or in public/private/non-profit institutes spend a lot of time at their desks: writing articles, among other things. We maybe Doctors of Philosophy, but in reality, we are Masters in Writing and a few other things. This is because the demands of a researcher's role requires us to be jacks of a lot of trades and masters in some.

Optimise your Recruitment Strategy for Economics PhD Positions

Candidates can find more information in our guide on how to successfully apply to a PhD in Economics. For institutions aiming to find the best international talent for their PhD positions, the most important question is how to reach the right audience, primarily current master's students. You don't want to waste all your budget chasing after the wrong candidates.

5 key differences between American- and European-style PhD programs

This piece primarily focuses on the differences and similarities between economics PhD programs on the two sides of the Atlantic. I later discuss how an economics PhD is organized in other parts of the world, as many other countries have modeled their PhD programs on one of these two styles. Program duration The most striking difference between an American and European economics PhD is the expected duration of the program.