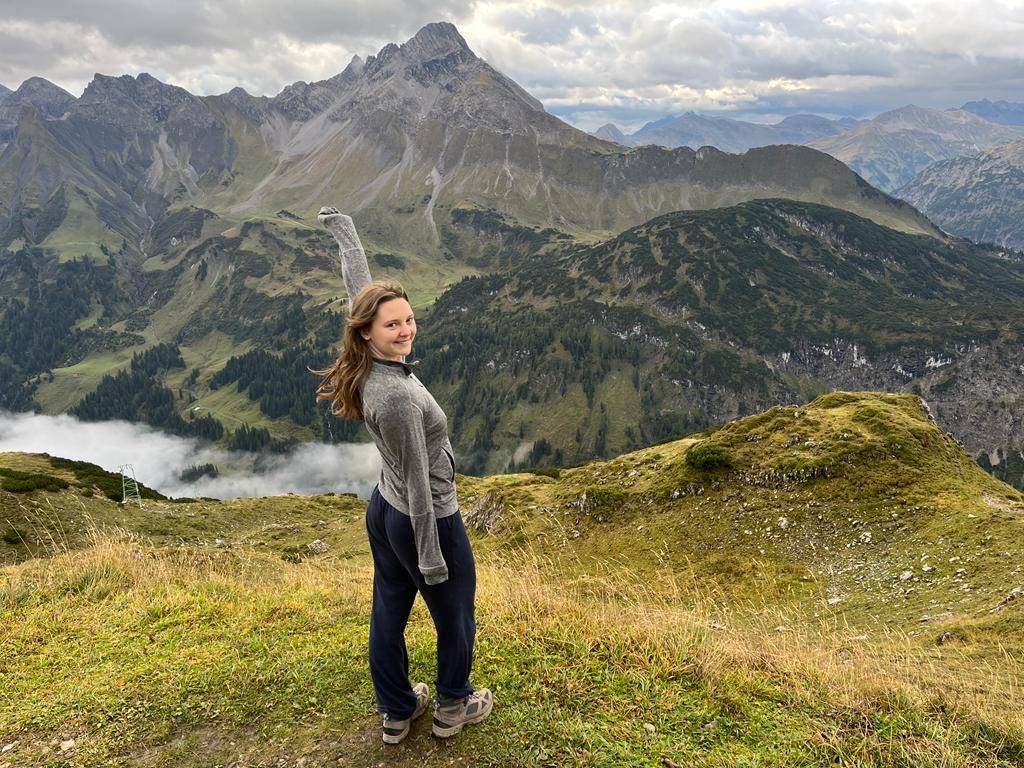 Student Experiences
Studying in Europe - a US American Student's Experience in Berlin, Germany
Read a summary or generate practice questions based on this article with the new INOMICS AI toolhere.
INOMICS has had the opportunity to interview several international students and learn about their experiences studying abroad. For this article, we interviewed Alexis. She's from the US-Midwest and moved to Germany in February 2020. She is currently finishing up her Master's program in business administration at Humboldt Universität zu Berlin, and will then be looking for a job to stay in the country. Below we'll share her advice for other international students, experiences about studying in Germany, and more!
If you're from the US - or anywhere else - and curious what it's like to study in Europe, read on.
1) What is your degree in/what are you studying?
Masters of Science in Business Administration. I will write my thesis with the Management chair.
2) What has been your favorite economics course and why?
I have a couple favorite economics courses; namely, Game Theory, European Economic History 1 and 2, and Geography and Growth.
What I like about all these courses is that they are challenging and relate directly to human behavior. All of these courses provide one with a new lens to view and understand the world. I particularly liked the European Economic History courses, because it helped me to understand how we came to our current (European) world.
This is particularly interesting for a native US-American, as I grew up with history focused around the USA. Meaning, I had a basic knowledge of European history, and of other continents for that matter. It is interesting to learn about history from not only another continent/country's perspective, but also from an economic perspective.
Suggested Opportunities
3) Were you surprised by anything? What was unexpected about studying in Germany or Europe?
Naturally, there are differences between studying in Germany (or Europe) compared to the USA. However, I am always curious and open to experiencing something new; so I seldom feel surprised, rather fascinated, when I am met with a new experience.
I guess, besides the differences in tuition, I was most intrigued to experience the difference in how universities are organized. In the USA, every student is assigned an advisor who recommends classes based on your interests and who emails you reminders for class enrollment deadlines.
In Germany, perhaps because tuition is less expensive and, therefore, may have fewer resources to provide such extra assistance, every student is in charge of their own studies. I love it. Every student takes on the responsibility of choosing their own classes, finding out their own deadlines, etc.
There is a feeling of more freedom in choosing the direction of your program here. Plus, this creates a community (or during the Covid shutdowns, a WhatsApp group) in which students are very willing to help each other out in navigating university structure and sharing experiences of different classes and professors.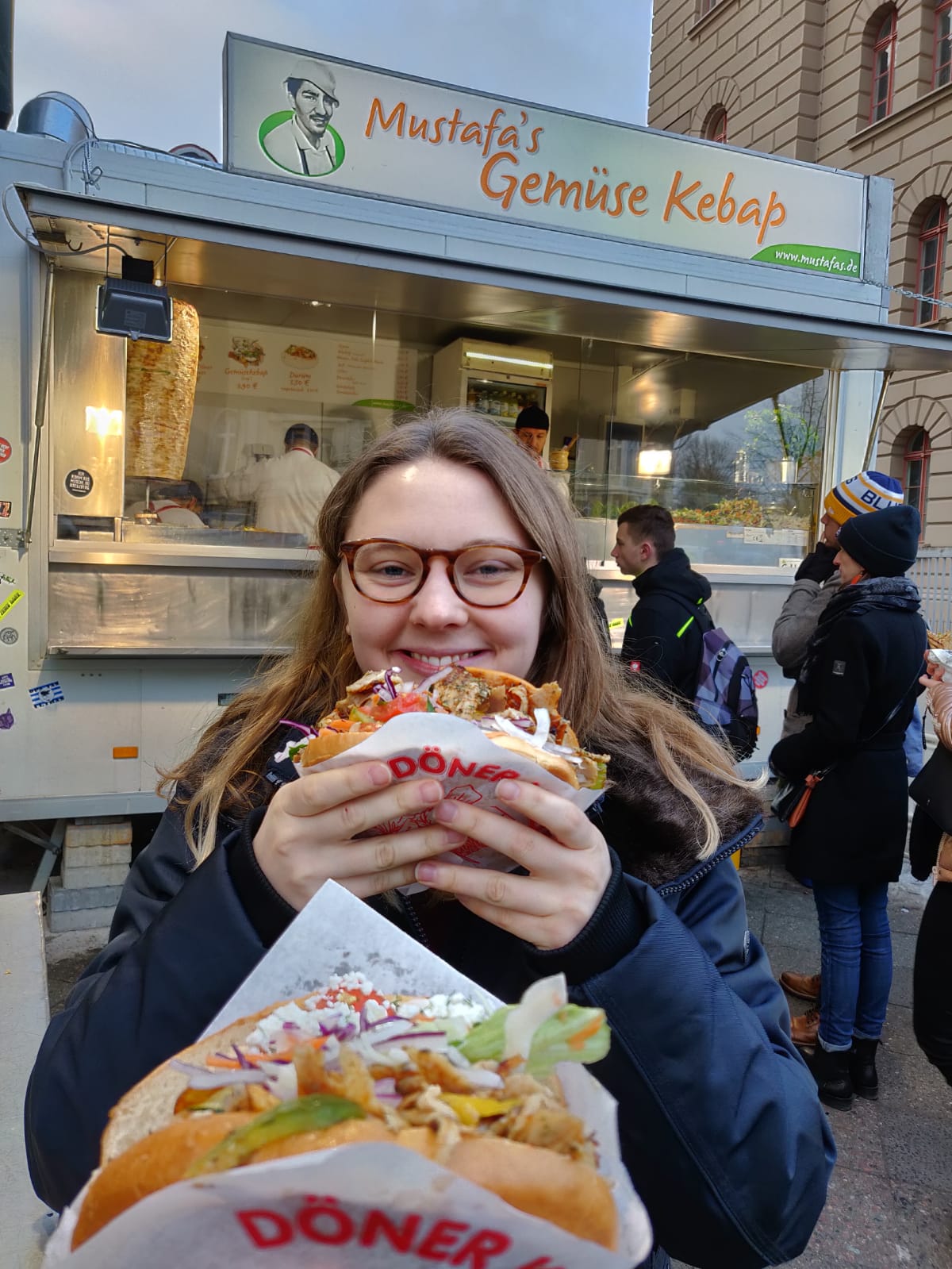 4) What were the cultural differences you experienced (in schooling and academic life)? How is education different here?
Failing. In Germany, students are typically allotted three attempts to pass an exam. This is unheard of in the USA university system. Further, my personal attitude about failing has changed since arriving in Germany. Rather than viewing failure of an exam as being synonymous with unintelligence or inability, I view failing as simply meaning that one has not learned the required material yet. Nothing more.
Additionally, in Germany, professors usually do not provide students with a clear-cut catalog of which material will be on an exam. In the USA, I often had professors who would tell us to ignore certain chapters and to focus on others for the exams; whereas the professors in Germany seldom give such hints.
I think this ties into students having more responsibility, and being expected to acquire the skills to differentiate between relevant and irrelevant information, and how to prioritize certain topics.
5) What cultural differences did you experience in non-academic life?
There are many cultural differences between the USA and Germany that I don't think are easy to spot on the surface. The countries can seem similar but they can differ in the smallest of details that I still notice with time. I have listed a few more obvious cultural differences, because I find it hard to explain the smaller ones without writing what sounds like a generalization. I think generalizations are difficult, especially, since these small differences could simply be differences between me and a German friend, rather than a larger trend within Germany.
Recycling & Pfand - trash must be separated into the appropriate bins, whereas in the US all trash usually goes into the same bin. Pfand incentivizes recycling by adding a "tax" to plastic and glass bottles that individuals receive back upon recycling the bottle.
Germany is incredibly well-organized and efficient (but sometimes the bureaucracy also takes longer than expected). Even the smallest process is made to be efficient, such as registering to take a Covid-19 rapid test with a QR-code or finding available doctors in all of Berlin via DoctoLib.
When people move apartments/homes in Germany, they uninstall and move the entire kitchen and all the light fixtures. Sometimes even the flooring. That rarely, if ever, happens in the USA
Small talk and smiling to strangers on the street happens less often in Germany compared to the Midwest USA
Public transport is widespread, relatively cheap, and reliable in Germany, whereas I rarely utilized public transportation in the midwest USA.
There are student discounts for many, many things and stores in Germany
Traditional dancing – I have the feeling most people take ballroom dance classes as children/teenagers in Germany; whereas in the USA, I hardly know anyone in my age group who can do a traditional dance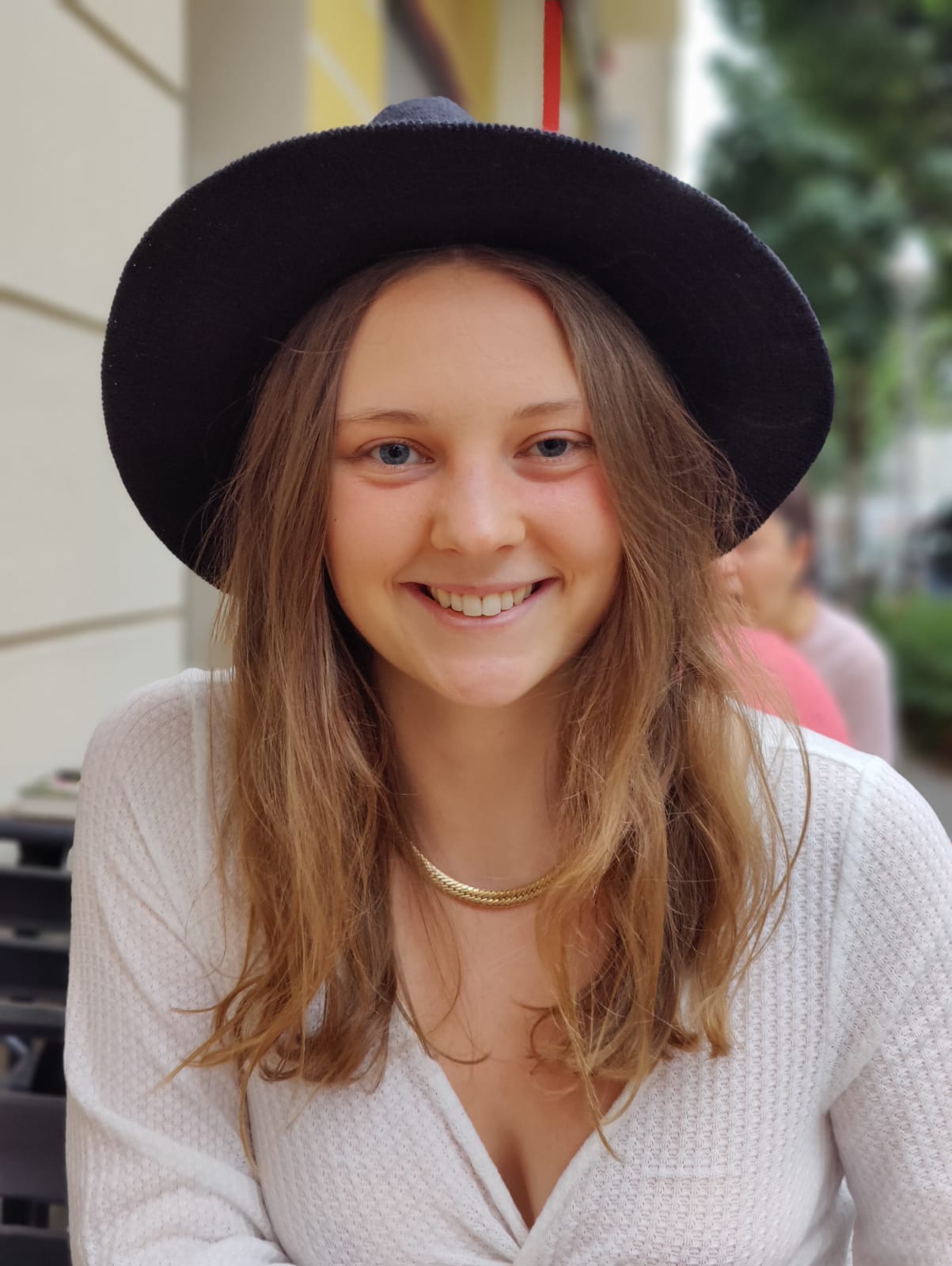 6) What was the process for applying to school and moving to Germany like?
For me, I bought a one-way ticket to Germany without much planning. After that decision, I started contacting German companies while I was still in the US to organize internship interviews. I regularly ran into the problem that my German language level wasn't high enough yet (A1 at the time) or that I didn't have student status. However, there were companies that were interested and set up interviews with me. As backup, I had organized interviews with families for Au Pairing. My intention was to find an internship in order to get some work experience leading up to applying and then attending a Master's program here in Germany.
However, COVID-19 started just a week after my arrival, subsequently delaying my internship and, at the time, potentially canceling it. Therefore, the immigration office gave me a "Fiktionsbeschieinigung" (translating as a "fictional certificate", a kind of temporary residence permit) to allow me to stay while attending the online intensive language courses at the Goethe Institut. When it was clear that my internship would still take place, the immigration office attached "Arbeitserlaubnis" (work permit) to my visa, meaning I was allowed to work.
My initial situation was rather unique given the circumstances, but the rest of the process for obtaining a student visa was standard. I assume many other international students will have to complete these following steps as well. First, I required an address in order to get my visa and that added a bit of stress. When one does find an apartment in Germany, it's important to ensure that "Anmeldung" is permitted. Anmeldung means that one registers themselves with the local government at a specified address. I needed this address to get a visa.
Further, for the first year of studying in Germany, one will need to prove financial stability, or rather, the ability to finance one's stay for a whole year. This can be done by showing historical financial statements or by setting up a "Sperrkonto". A Sperrkonto is a type of bank account where one must deposit a substantial amount of money up front and then, like a monthly allowance, this bank account makes a fraction of the original deposit available to the person every month. It's to ensure that one can afford their first year's stay and can be a bit overwhelming for students as it's typically over €10.000.
While the process entails many steps, it was straightforward. The Ausländerbehörde (department for foreign residents) website clearly outlined what one needs to prepare and bring to an appointment. I would suggest making the appointment ASAP, as they are typically booked quite far in advance. Also, in my experience, all of the application documents were in German. Back then, I required help from a friend to translate both the documents and the conversation at my appointments. Lastly, paying for the visa requires one to pay in cash, although this may hopefully change as card payments are becoming increasingly accepted.
7) What were the best resources to help you in your econ courses?
Other students. Making friends with other students is important simply for the social factor of having friends, but also for learning. I, personally, find it much easier to grasp a concept when I am discussing or trying to explain it to someone else. Plus, the camaraderie helps the pre-exam stress.
8) What other advice do you have for Americans who might want to study in Germany or Europe?
DO IT. I say, try it out and if you don't like it, you can always change it. We all only have one life, and we have the ability to change it drastically. If you do officially decide to study and/or move to Germany/Europe, then I suggest stressing less about the move in the last weeks before your flight and enjoy the time with your friends and family.
I moved to Germany just weeks before the COVID-19 shut down and I was very grateful that I had dedicated my last month in the USA to spending quality time with my friends and family, even though it meant I sent fewer job/internship applications. Everything works out how it should.
9) What are your plans after graduation?
I will find a job and stay in Germany long term. Since I am open to settling down in a variety of German cities, I will determine where I go next based on where I find a job. To work in Germany, I will need a work visa, meaning I'll need to find a company willing to sponsor me. As a graduate from a German university, I can apply for a job-seeker type visa directly after graduation that would provide me time to find a company that I really like.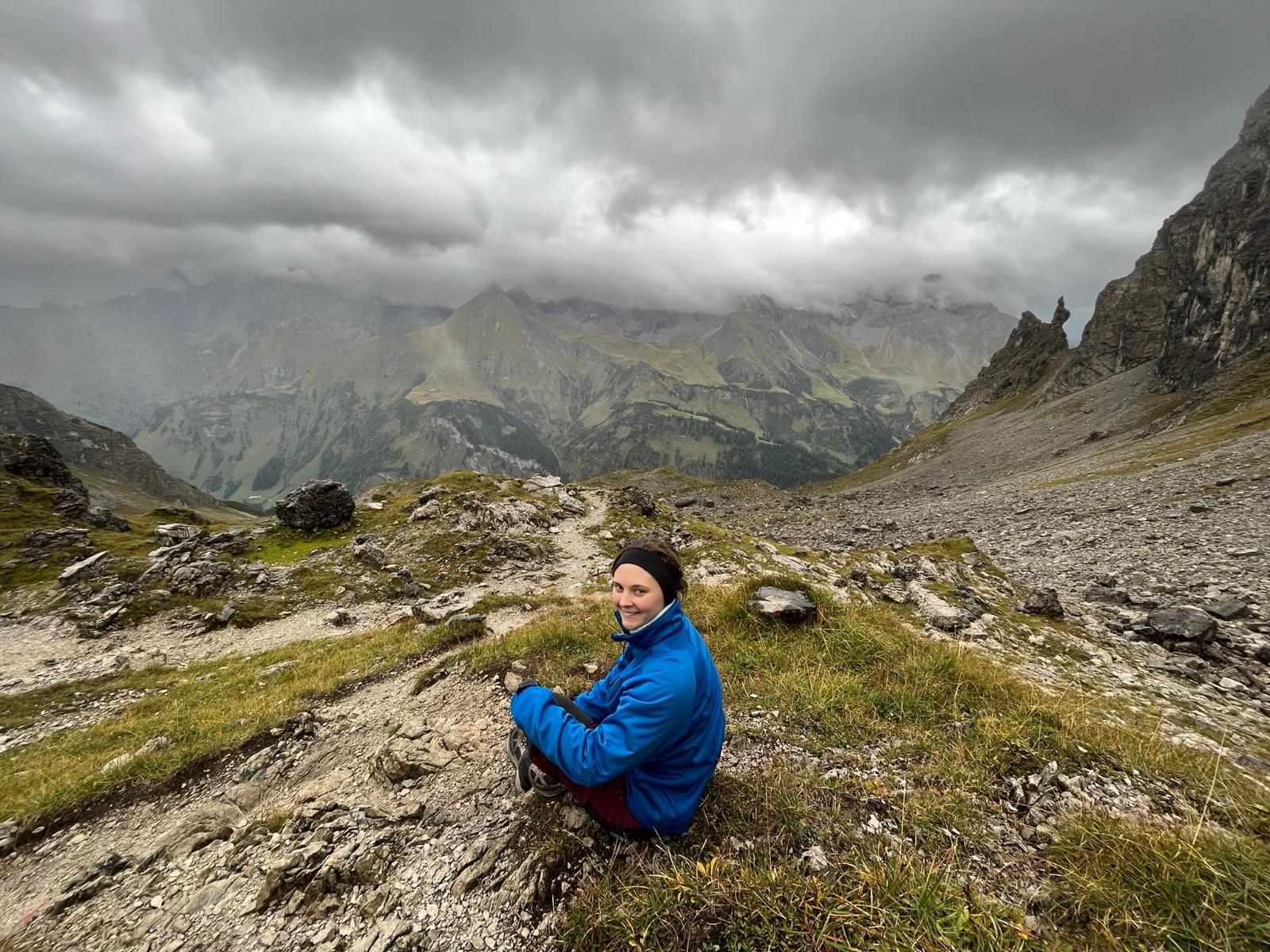 This interview was conducted remotely by Sean McClung for INOMICS in October 2022.
All picture credits: Alexis.
Are you a student of economics, econometrics, or related fields, or have you studied abroad for at least one year? Would you like to share your advice with other curious students? You can contact us at submissions@inomics.com and we may be able to interview you as well.
Also Interesting

Studying in the USA: How to apply for a student visa

So you want to study abroad in the United States of America, the largest economy in the world. In keeping with its "melting pot" reputation, the US has been an education destination for many over the years, and is filled with many high-quality, internationally competitive universities. Of course, if you're an international student, you'll probably need to get a visa before you can go.

A gentle introduction to LaTeX for economists

Economists often run into situations where they need to type out mathematical formulae or draw up a graph, especially for research papers. But, anyone who's attempted to do so knows that math symbols and complicated graphs are very difficult to produce using typical word processor options. So, what's a humble econometrician to do?

Insights into Central Banking Careers with Dr. Gómez-Pineda

Dr. Javier G. Gómez-Pineda, our interview guest for the 2023 INOMICS Handbook, graciously agreed to return for a second interview. This time, the INOMICS team prepared some career-related questions for the central banker. With his answers, Dr. Gómez-Pineda shares his wisdom about central banking and economist careers in general with you, our readers.