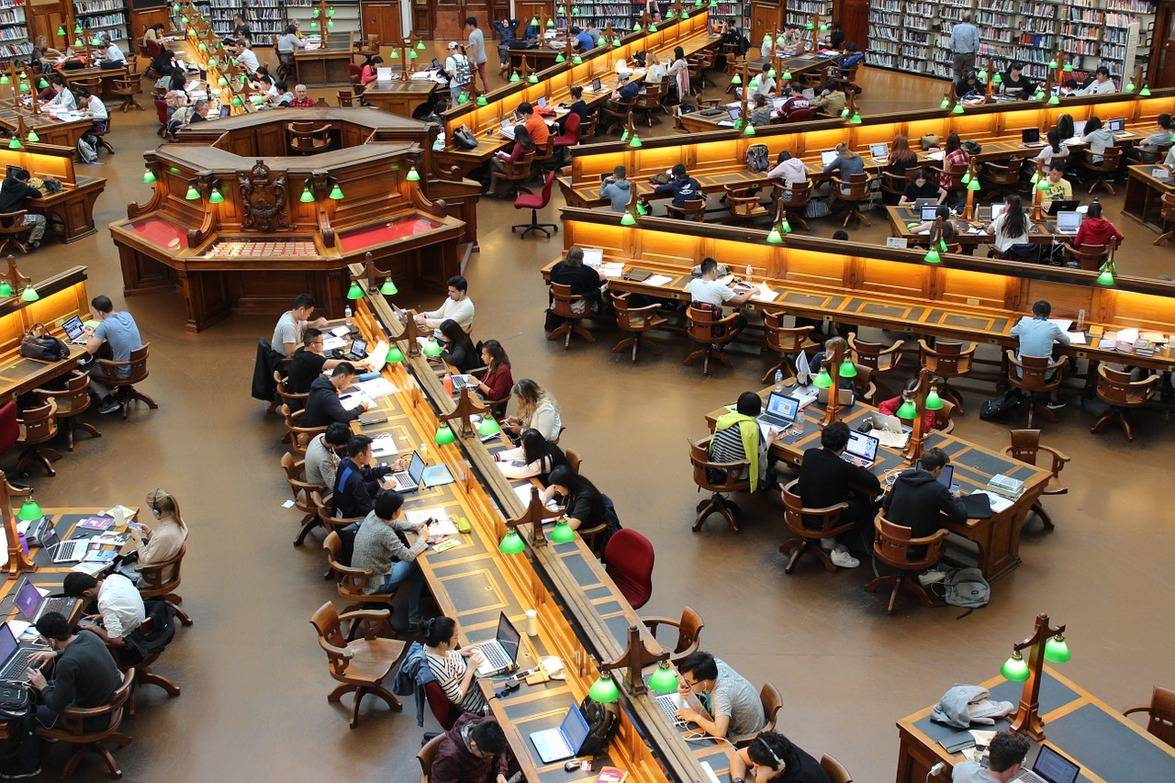 A Blueprint for Success
Tips for a Successful PhD Application
Read a summary or generate practice questions based on this article with the new INOMICS AI toolhere.
Whether you are applying to a structured program like those typically found in the United States, an independent research PhD like those in much of Europe and elsewhere, or a hybrid of the two, the first step is to gather your thoughts (and paperwork) in an effort to convince the admissions board that you are the most qualified and motivated candidate for the position.
Regardless of location or discipline, your application will almost certainly include a personal statement, transcripts, copies of your previous degrees and letters of recommendation. If you plan to start your PhD application this autumn, download our free guide "How to successfully apply to a PhD in Economics".
1. Apply broadly, but only if you're really interested
When applying to college many people send out dozens of applications, including ones to universities they aren't even particularly interested in attending. While at undergraduate level these 'safety' schools might be a good idea in order to guarantee you'll get an education (although there's also an argument for taking another year out to improve your grades and reapplying), at the graduate level this isn't necessarily the best strategy.
Suggested Opportunities
Yes, applying to only your two dream departments is an extreme gamble, but it's probably better to put your all into applying to those places, as well as maybe one or two backups you'd still be happy to attend, in order to ensure your most important applications get the lion's share of your attention and time. That way you can really put your heart into your applications, which will shine through and likely help land you a spot in the program of your dreams. Moreover, if you're actually interested in a program at the outset, you're much more likely to be able to maintain that momentum and ultimately work your way through to a completed dissertation. If you attend a school you don't particularly like, and especially if your program isn't exactly what you wanted to do, you may find yourself getting demotivated down the line, and a PhD is big jump up in terms of work quantity and self-discipline than even a Master's degree.
2. Spend ample time on your dissertation proposal
Although a thoroughly researched dissertation proposal is a key component of many applications, it remains conspicuously absent from others. Yet, whether you are asked to include a 10-page proposal or simply a paragraph highlighting your specific interests, this description is often the crux of what separates an admitted PhD candidate from one who is left wondering why they were rejected.
The proposal you write in your application will possibly have little to do with the research you will actually conduct - many change their research several times over the first few months, and your tutor will help you narrow down and improve your topic. That being said, the clarity of focus you have in your proposal, along with the reasons you give for wanting to work with specific professors, can make all the difference. So don't be fooled into writing off the thesis proposal element of your application because you know your research topic will change anyway. Instead, use this as a chance to show how passionate and committed you are to your discipline while also showing off your great writing, research and organizational skills, as well as showing that you're familiar with the research interests of your chosen tutors. Speaking of which...
3. Familiarize yourself with the professors you'd like to work with
Even if your PhD application does not specifically ask you to list professors with whom you would like to work, an awareness of the research being done in the department to which you are applying and a readiness to talk about how you could add to it will give you a firm leg up in case you are called in for an interview. Additionally, drawing connections between your own research interests and the work of specific professors demonstrates that you have done your homework – it shows you are familiar with the department and can offer a detailed argument for why you would be a good addition to it.
A good tactic is to get in touch with potential advisors before you apply. This can be a great idea because they can give you tips on your proposal before you formally apply, and can tell you before whether they'd be interested in attaching themselves to your research. Remember, you'll be working a lot with your tutor in order to make this the best piece of academic writing you've ever done, so they have to be excited by it too. Saying this, some programs specifically ask you not to contact anyone individually until you've already made the cut, so look at the application guidelines carefully and choose to send that email or not based on what they suggest.
4. Highlight relevant qualifications and don't dwell on those that aren't
Many young people's academic and career journeys do not follow a perfectly straight trajectory. And this is fine. In fact, it can arguably add to the breadth of your knowledge base and make you a more well-rounded candidate than those who have only gained experience in one specific area.
Thus, in your application, do not apologize for a hodgepodge CV. Instead, draw a map for the admissions team by highlighting the interconnectedness of various positions you have held, while simply omitting those that may not be relevant. There is no reason to explain past jobs or studies that are not related to your current interests, and doing so might draw attention away from all of your other qualifications that make you a great candidate. Yet, if questions arise then be prepared to discuss your winding path and offer sincere and confident reasons for why you've made the choices you have – giving emphasis to how they've shaped your current interests, and how they can (if they can) help you moving forward.
5. Thoroughly prepare for your interview
If you make it through to an interview, be it in person or via Skype or telephone, make sure you have a clear understanding of what type of interview it will be and prepare yourself accordingly. Don't be afraid to ask for as many details as possible – will it be a one-on-one interview or will you be addressing a group of professors? Should you prepare a presentation or is it more of a casual conversation? The more information you have beforehand the better you can prepare, thus minimizing the risk of being caught off guard. Moreover, once you're in the interview you should also come prepared with more detailed questions, both to show your interest in the program and to help you figure out if it really is a good fit for you.
And don't forget the obvious stuff: dress smartly, be polite (thank yous and pleased to meet yous), and remember a smile can go a long way.

Also Interesting

How To Find The Right Exchange Program

Exchange programs allow students to study at a different institution as part of their degree. Typically, students will use this opportunity to study abroad at a foreign partner of their home institution, though exchange programs can sometimes take place in the same country. Regardless, these programs are a fantastic way for students to broaden their horizons, take specific courses at another institution, and study abroad without committing to living multiple years in another country.

The GRE is changing: ETS to streamline the test in September 2023

The Graduate Record Examinations, more commonly known as the GRE, is one of the most important standardized tests in the world for admission to post-Baccalaureate programs. It's very often required by universities when considering admission into their Master's or even PhD programs.

Which Concentration Should You Choose For Your Master's Degree in Economics?

If you're planning to study economics at a Master's level, then you may have the opportunity to pursue a concentration, sometimes also referred to as a major. While rarer, some PhD programs may also offer concentrations, though many are already specialized degrees (or require you to have your own research agenda).