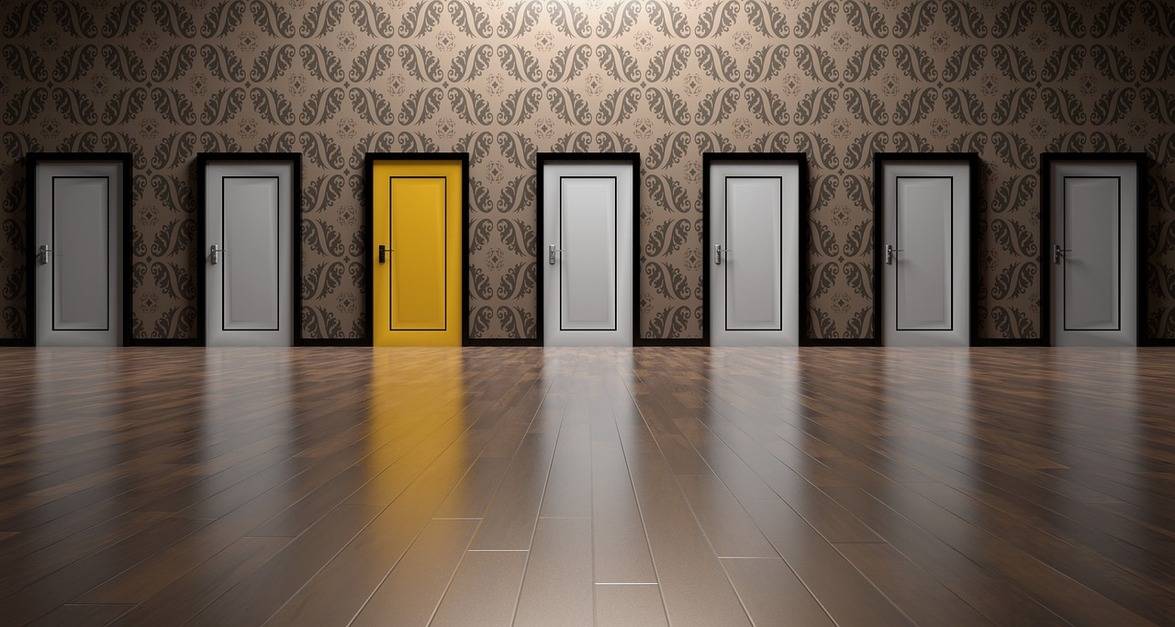 Study Choices
Which Concentration Should You Choose For Your Master's Degree in Economics?
Read a summary or generate practice questions based on this article with the new INOMICS AI toolhere.
If you're planning to study economics at a Master's level, then you may have the opportunity to pursue a concentration, sometimes also referred to as a major. While rarer, some PhD programs may also offer concentrations, though many are already specialized degrees (or require you to have your own research agenda).
A degree concentration in economics is an area of specialist study within the field of economics which you give particular attention to. Specializing in a particular sub-field can boost your already high employability as an economist even further, and pursuing a concentration is a first step in that direction.
To help you decide whether a concentration is right for you – and which one – this article will provide a list of common economics degree concentrations and a brief overview of each. Hopefully, you find one that inspires you!
Bear in mind that in certain economics departments, some concentrations may have specific entrance requirements above and beyond the entrance requirements for the economics Master's. Be sure to check the websites of the universities that you're applying to for more details.
Applied Economics
Applied Economics, unlike other concentrations on this list, is not truly its own sub-field. Rather, applied economics concentrations teach students to develop and interpret econometric models that can be used to make decisions about specific subject areas – like national and foreign policy, energy strategy, environmental or health economics, etc. As opposed to a more theoretical approach, applied economics is all about the practical application of economic concepts in the real world.
Certain institutions might have more of a focus on some of these areas, but not others, depending on their strengths. If you're very interested in health economics (for example), be sure to search for institutions that offer coursework in health economics specifically.
An "Applied Economics" concentration typically requires a solid knowledge of mathematics and the ability to reason about economics, and will appeal to those who want to make concretely useful policy suggestions which are based on economic knowledge.
This concentration is a great idea for students who wish to become an industry economist. However, this might not be the best approach for students who are more interested in research, as the concentration typically focuses more on applied methods and real-world applications than theory, as its name suggests.
Econometrics / Quantitative Methods
An Econometrics or Quantitative Methods concentration focuses heavily on the mathematical and statistical side of economics. While every economist is going to need some familiarity with econometrics in order to do their jobs, this concentration dives deep. Students are highly encouraged to come with at least some background in statistics or calculus in order to succeed in this concentration.
Students who complete an econometrics concentration may develop less specific "real world" subject matter expertise than others, so this may not be a great choice for students who have a clearly defined research interest (unless that interest is in econometrics, of course!).
However, this concentration provides an extremely solid foundation for future research or PhD studies, since often the hardest part about conducting economic research is doing an appropriate quantitative analysis. Econometricians who do not specialize in a particular real-world application nevertheless lay the groundwork for other economists' research. They are instrumental to the development of economics as a serious research discipline – just look to the accomplishments of Dr. Wooldridge.
And, it's relatively easier to pivot from a quantitative methods focus into any other economic subfield than to do the same pivot from other concentrations. That's because econometric methods are the foundation of solid, repeatable, trustworthy economic research, and form the backbone of knowledge generation for economists.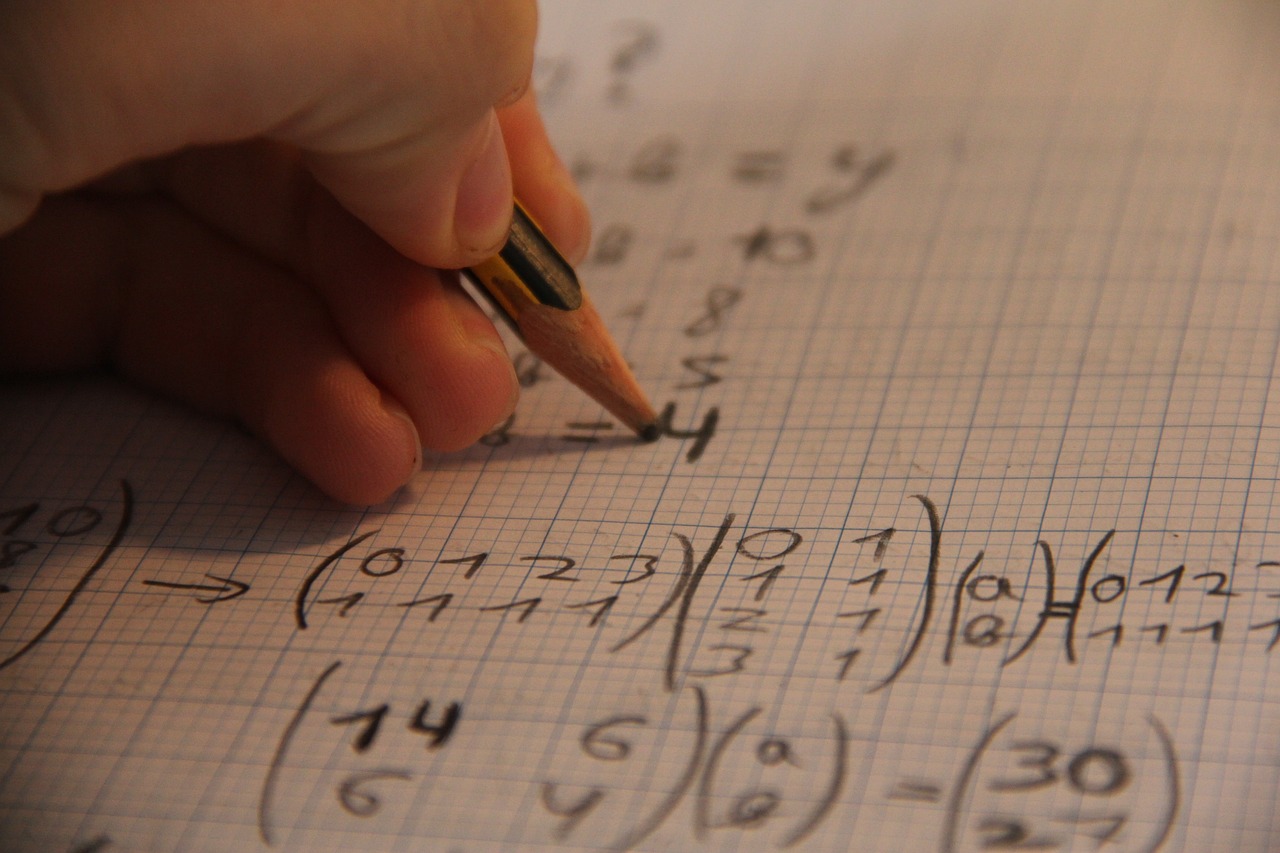 Image credit: Pixabay.
Economic History
For students who want to combine the study of history with economics, good news! Economic history is an established subfield that is often offered as a concentration. Study in economic history involves using modern economic methods to examine historical situations and institutions.
While this deepens our understanding of historical events, another main purpose of this field is to learn about how economic relationships work in the real world and test economic theory, so that contemporary economists can apply those findings to modern situations.
This is important and useful work, because it's usually difficult to test economic theories directly. Economists often cannot create experiments as easily as other scientists, due to moral and logistical concerns. Thus, using historical events as sorts of case studies allows economists to test economic theory in a real-world situation.
There are plenty of academic opportunities for economic historians, though students interested in an industry economist job might be better served focusing on a concentration like applied economics instead.
Health Economics
Health Economics is a concentration that looks at how the principles of economics are applied to health in our society, including but certainly not limited to the functioning of the healthcare industry. Students in this concentration willI examine topics such as the tradeoffs between different types of healthcare systems, the effects of health problems or healthcare availability on economic outcomes, the behavioral modeling of healthcare use, and more.
This concentration is particularly well-suited to students interested in healthcare, of course. But it's also a useful concentration to consider for students interested in developmental economics and gender economics. Research in this field is alive and well, and there are plenty of opportunities for economists with this concentration to work in either academia or industry.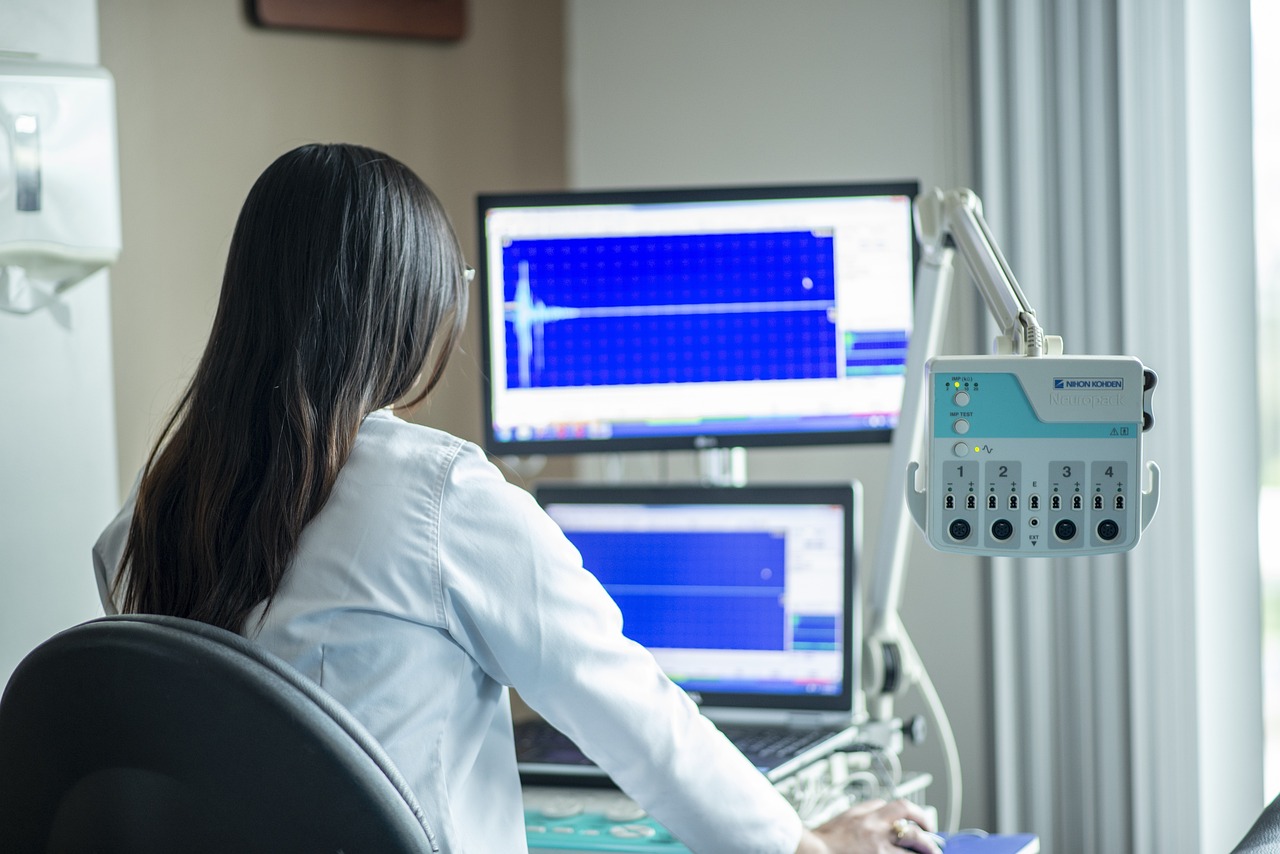 Image credit: Pixabay.
International Economics
For those economics students with an interest in international relations, foreign policy, trade and foreign direct investment, and/or globalization, the concentration of International Economics should be considered. Although every institution has its own unique take on teaching these subjects, this concentration commonly includes subjects such as international trade, foreign investment, and international political economy. Check the specific course offerings of the institution you're considering to see which elements of international economics are emphasized.
This concentration should be strongly considered by any students who wish to work in a role that involves government policy or policy analysis, international trade regulation, market integration across regions, or possibly even international development.
Labor Economics
Labor Economics is a branch that focuses on the functioning of the labor market. This is perhaps one of the oldest and most traditional fields of study for economists, though that doesn't mean it's outdated; study of systems of labor is alive and well. This sub-field is all about the study of how employers and employees react to changes in the work environment – including wages, prices, regulations, etc.
This typically includes study on subjects such as minimum wages, labor regulations and their economic consequences, unionization, unemployment, worker migrations, and possibly even unpaid work like household labor (after all, one valid response to lowered wages is to stay home instead!).
Labor economists can find themselves working for a wide variety of employers, including universities, think tanks, consulting firms, governments, and more. This is a very flexible sub-field that can even be combined with others – for example, the more specialized sub-field of international labor economics studies the movements of workers between countries.
Finance / Financial Management
Those who want to work in financial regulation, in public finance roles or in the finance industry, – for example in a bank or an investment group – should consider taking a concentration in finance or in financial management. The jobs which this can lead to are typically very well compensated, and a finance specialization offers much real-world applicability.
Many economics departments include monetary economics coursework options within their financial economics concentrations. Some offer monetary economics concentrations that typically deviate from the core financial economics coursework somewhat, but still share many classes with the standard financial economics degree. So ,students who are interested in central banking ought to look for financial economics concentrations that include monetary economics coursework.
It's worth noting that many MBA programs offer finance concentrations as well. The advantage you'll have coming from an economics background is that you'll understand markets and financial decisions from an economic standpoint, and you'll likely have a better quantitative foundation. Your analysis would arguably be more in-depth compared to the average MBA. Meanwhile, MBAs will give you a greater understanding about the business world and related functions, like corporate finance and marketing; these degrees are typically broader, while an economics-based finance degree is typically deeper.
For economics students who love finances, financial markets, and how money works in the economy, look no further than a concentration in financial economics. There are many industry opportunities for economists with such training. But, there are also academic research opportunities for the more research-inclined – research on emerging areas of finance and new instruments being created are always in demand.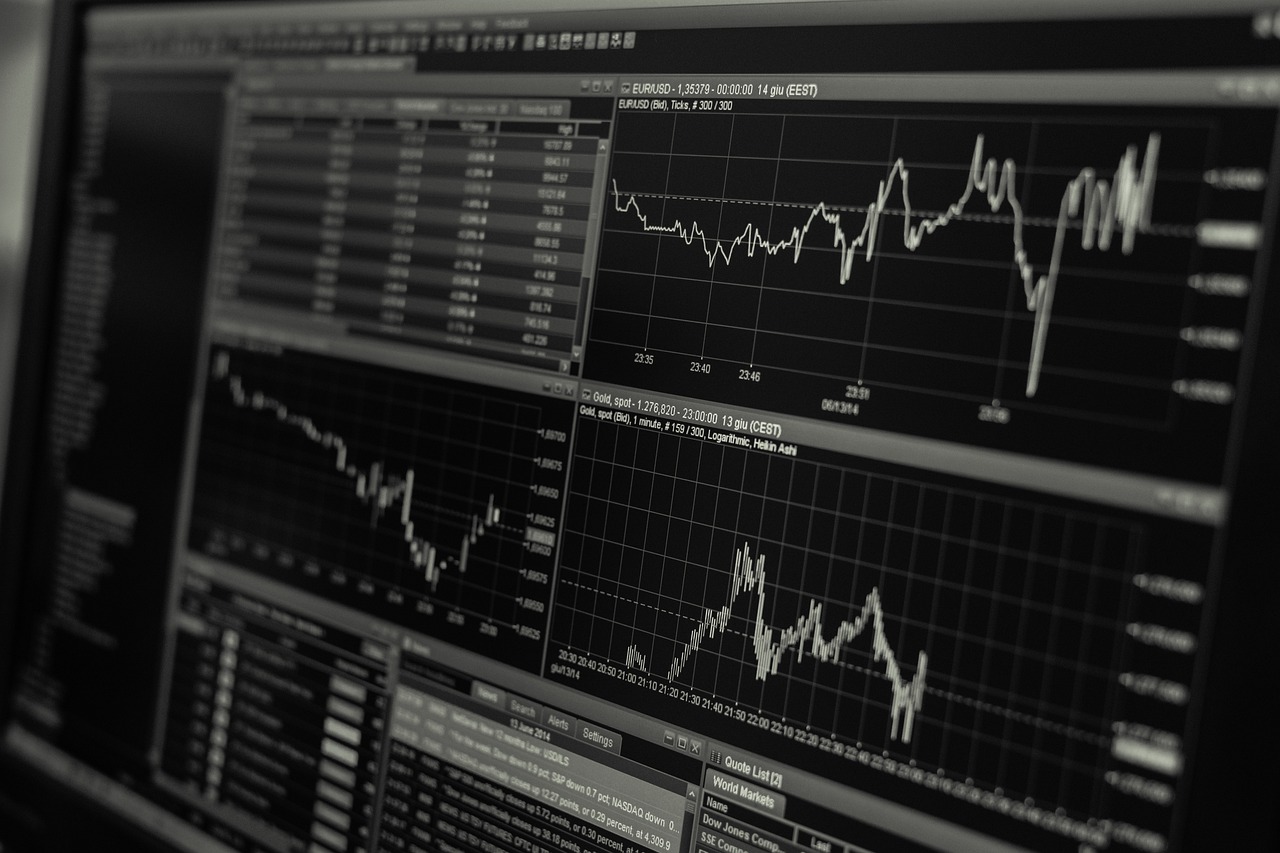 Image credit: Pixabay.
Developmental Economics / International Development
Students who wish to follow in the footsteps of economists like Dr. Esther Duflo, and use their knowledge to promote social good, may be interested in a concentration in Developmental Economics. Also sometimes referred to as international development, this concentration studies poverty and its causes, and how development interventions can improve quality of life for people around the world. It includes topics like policy planning and advocacy, the study of foreign aid interventions, and health, education, and finance-related programs that can assist the world's poor. Other topics that might be included under this concentration include more general studies of how economic growth occurs and how policy contributes to growth.
Economics students who want to work in an NGO or at a major aid organization like the IMF or the World Bank should strongly consider this type of concentration. Research opportunities in this field abound, as well; randomized controlled trials have become popularized by the 2019 Nobel Prize winners in economics, and are extensively used in this sub-field to research how economic theory works out in low-income and developing economy settings.
Environmental Economics
Environmental economics has become an increasingly popular topic as the impacts of global warming have been felt over the years. This sub-field studies the effects of climate and climate change on our societies and the economic systems that run in them. It also deals with sustainability concerns; expect to study topics like the appropriate interventions that can be made to account for externalities across global supply chains to reduce negative environmental impacts.
Environmental economics is ripe for research, and industry positions are becoming more in demand. However, this field is much younger than the others on this list. This means that there are fewer established career paths in the field, which is exciting and challenging for aspiring environmental economists. Additionally, environmental economics programs are mostly more recent additions, so it might be necessary to double check if the university you're interested in has one.
If you're looking to make your mark on a relatively newer field of economics, are interested in climate change, and care for sustainability, look no further than a concentration in environmental economics.
Behavioral Economics
This sub-field is the intersection between economics and psychology. It studies decision-making behavior and dares to ask the question: what if our assumptions about rational economic man are wrong?
Behavioral economists often conduct experiments that are very similar to those used in psychology studies, though usually with distinctly economics themes (i.e., people's lying or truth-telling behavior when anonymously sending or receiving money from others). Academic research in this field is quite vibrant, and insights from this sub-field routinely improve the economic models used by micro- and even macroeconomists.
As such, expect a behavioral economics concentration to include a large amount of psychology. These courses also typically include deep study of foundational microeconomics concepts, like preference relations. While behavioral insights are increasingly changing macroeconomic models, this is a distinctly microeconomics sub-field.
Academic research in this field is vibrant, but there are still many industry economist opportunities for behavioral economists. Non-academic career options for a behavioral economist include consulting, market research and advertising, and even jobs in behavioral finance.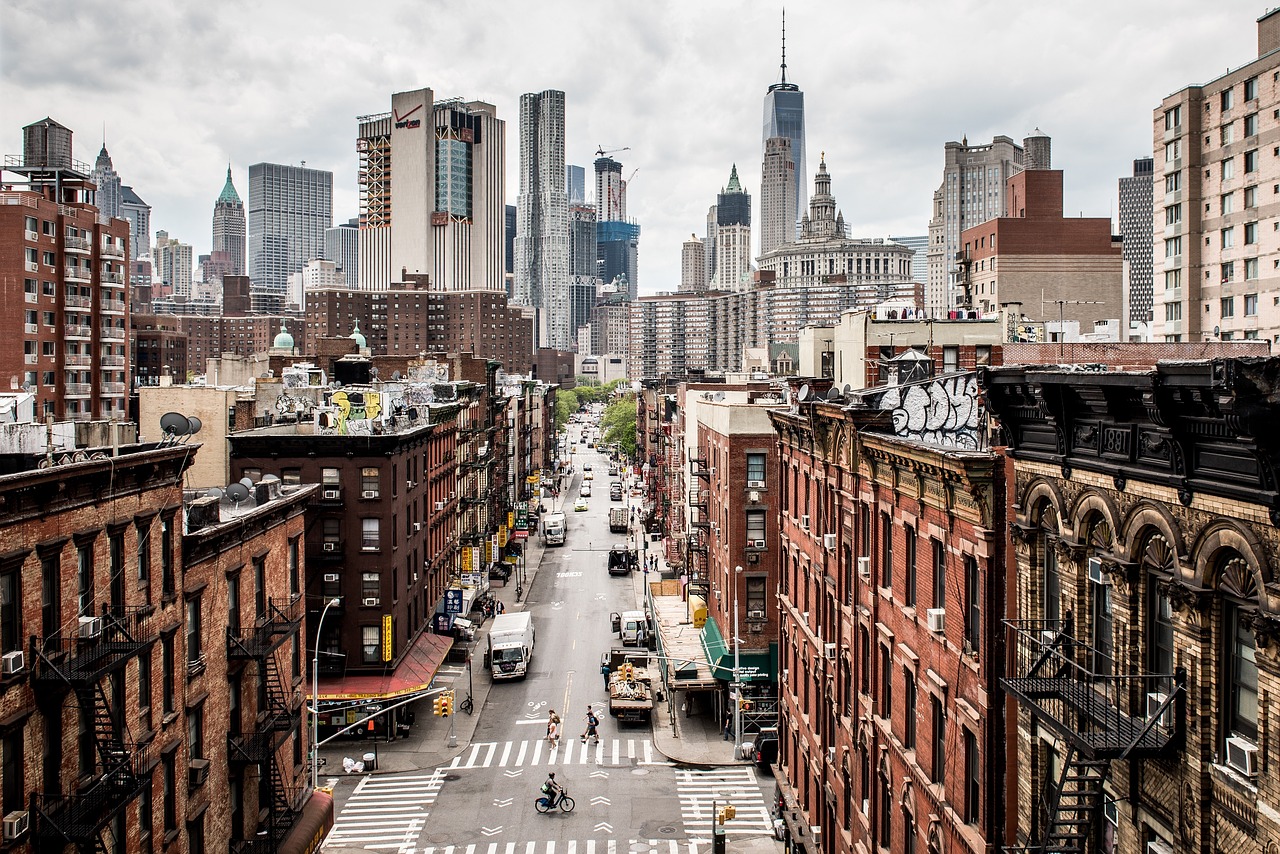 Image credit: Pixabay.
Urban Economics
Do you love city planning, resource management, policy analysis, and economics? Urban economics is a sub-field that studies our societies from the perspective of cities, towns and smaller communities. Urban economists focus on studies of crime, public education, municipal resource management and distribution, regulation at the city level, housing, public transportation, agglomeration economies, and more.
Because urban economists specialize in cities, towns and similar societal structures, they often touch many different areas of economics, though these are usually microeconomics focused. So, students who are interested in a broad swath of economics topics might find an interesting home in this sub-field.
For example, an urban economist might need finance experience to help analyze municipal budgets or monetary policies. They might benefit from some environmental economics knowledge to study urban sustainability. Or, they might need experience with developmental economics or health economics to help analyze the availability of and improvements for public services.
Research and academic positions (like an economics professor position) are of course available for urban economists. Non-academic positions most often include positions in local government or policy analysis roles.
Suggested Opportunities
Conclusions
These concentrations are some of those most commonly offered, though of course this is not an exhaustive list. Part of the appeal of higher education is the opportunity to learn from leading economists and researchers about their interests and field of expertise, and these intellectuals routinely help to shape and design their institutions' course catalog. Use these descriptions as a guideline, but you should still do your own research into the right economics program for you. Happy studying!
Header image credit: Pixabay.
Also Interesting

Working in Germany: How to apply for a work visa

So, you studied abroad, got your economics degree in Germany, and you're ready to look for a job in the country. First of all, congratulations! You're on your way to becoming a full-fledged economist.

Studying in Germany: How to apply for a student visa

So you want to study abroad in Germany, the largest economy in Europe. It's a great country filled with many high-quality, internationally competitive universities. Plus, lovers of pretzels and sausages will never find a better place to be. Of course, if you're an international student, you'll probably need to get a visa before you can go.

The GRE is changing: ETS to streamline the test in September 2023

The Graduate Record Examinations, more commonly known as the GRE, is one of the most important standardized tests in the world for admission to post-Baccalaureate programs. It's very often required by universities when considering admission into their Master's or even PhD programs.