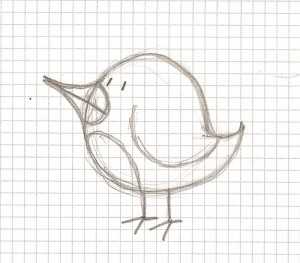 30 Top Twitter Feeds in Economics and Finance
When we conducted an informal survey of economists about a year and a half ago (published in this blog post), only slightly more than 20% said they regularly used Twitter. In the time since, however, Twitter has gained ground as a useful and prominent thread within the social media fabric, particularly for professionals looking to network and make connections.
So whether you've been Tweeting since the site began or you're still a rare holdout, this list of 30 top econ and finance Twitter feeds offers a basic overview of who you could, and should, be following on Twitter. This list includes institutions, individuals and groups from across the political and academic spectrum. In addition to this list (which is offered in no particular order), we of course encourage you to stay up to date with us @INOMICS.
There are of course many other great Twitter feeds that couldn't fit on this list. Please feel free to leave additions in the comments section here or on Facebook!
Photo credit: Matt Hamm
Also Interesting

The Life of Rational Economic Man

However, despite pillaging the planet and endangering our existence, we still find time for solidarity and charity, betraying a nature seemingly as generous as it is destructive. Recent events draw attention to this paradox, Coronavirus triggering swells of heart-warming community spirit as well as the hoarding of toilet paper.

The Top Economics Blogs

Reading economics blogs can be an easy way to get your fill of knowledge and, in many cases, they're more palatable compared with academic journals, which can be dense and gruelling. The blogs we've listed - in no particular order - are the ones we here at INOMICS turn to when we're looking for interesting, informative, and occasionally offbeat articles on a wide range of economic topics. With much of the outside world still off-limits, they also provide an excellent and productive means of passing the time. So go on, dive in.

The Case for Community Wealth Building

'The greatest science policy failure for a generation' is how the editor of The Lancet, Richard Horton, described the UK's COVID response last June. It was a widely shared sentiment – made credible by the UK having one of the highest death rates in the western world. Fast forward to the present, and the government has finally claimed a 'much needed win' – a big one, too.