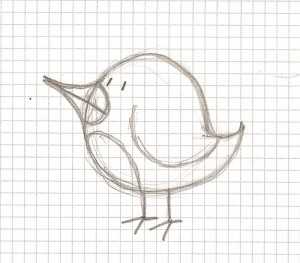 30 Top Twitter Feeds in Economics and Finance
When we conducted an informal survey of economists about a year and a half ago (published in this blog post), only slightly more than 20% said they regularly used Twitter. In the time since, however, Twitter has gained ground as a useful and prominent thread within the social media fabric, particularly for professionals looking to network and make connections.
So whether you've been Tweeting since the site began or you're still a rare holdout, this list of 30 top econ and finance Twitter feeds offers a basic overview of who you could, and should, be following on Twitter. This list includes institutions, individuals and groups from across the political and academic spectrum. In addition to this list (which is offered in no particular order), we of course encourage you to stay up to date with us @INOMICS.
There are of course many other great Twitter feeds that couldn't fit on this list. Please feel free to leave additions in the comments section here or on Facebook!
Photo credit: Matt Hamm
Also Interesting

Preparing the Economists of Tomorrow

Teaching Economics with Real-World Context

Today's students share a collective angst, an anxiety about the future—and rightfully so: worried about getting a job, worried what the planet will look like when they are ready to settle down and raise a family, and even angry that they had nothing to do with climate change; it was not of their doing, but placed on their laps - a negative externality if you will - only to unravel and become their responsibility.

The Value of Nature's Services to Modern Economies

These factors of production from nature hold the core of all economies' potential output, which therefore makes our economy dependent on the life-support systems of our planet. Even businesses seemingly removed from raw materials - like software-as-a-service companies - depend on power generated from natural sources.

Into the Economist's Mind

The INOMICS Questionnaire: Fratzscher vs Tooze

The titular economic historian, Adam Tooze, was born in London, spending parts of his childhood in England and in Heidelberg, Germany. He earned his BA in Economics from King's College Cambridge in 1989, and then began his postgraduate studies in Berlin. He received his PhD from the London School of Economics in 1996. From then until 2009, Adam taught at the University of Cambridge. He was then appointed to the Barton M. Biggs Professorship at Yale University.