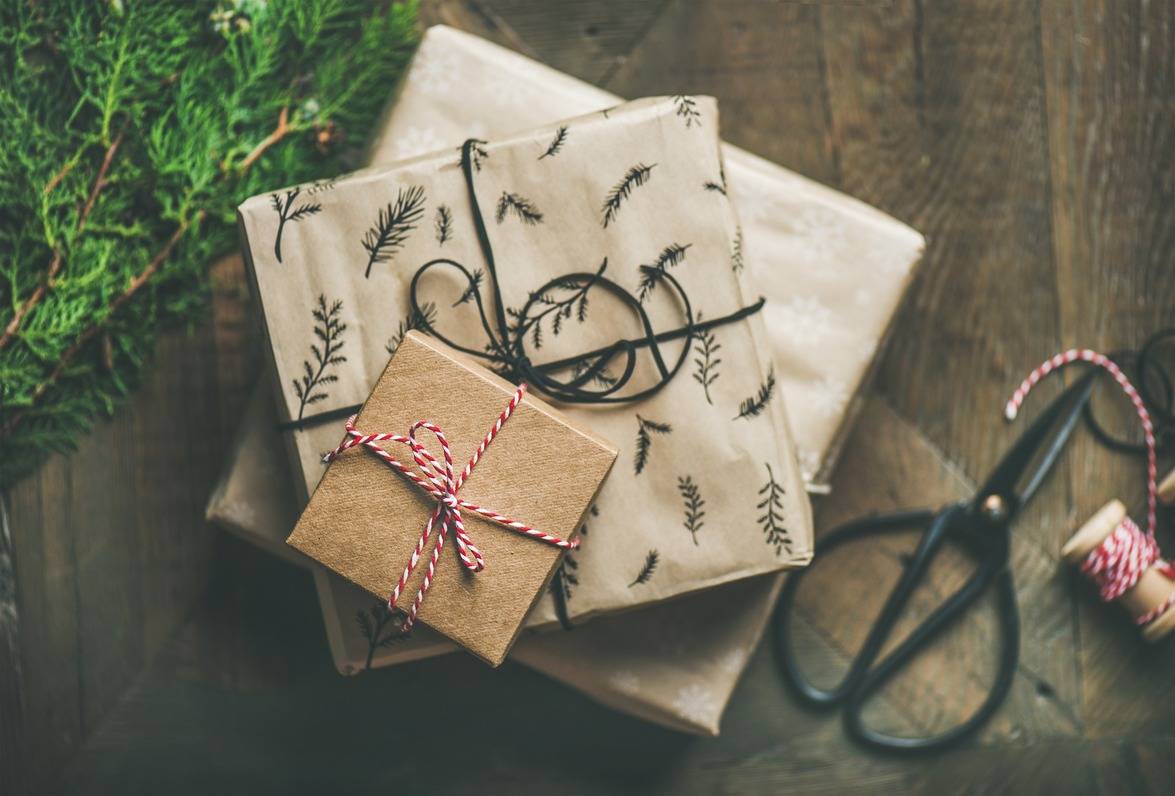 Santa Claus is Coming to Town
The Best Christmas Gift Ideas for an Economist
The holiday season is coming and Christmas is just around the corner. If you want to avoid buying presents for the holidays in a panic, you had better get to planning the gifts you'll be giving.
If you have an economist in your life, but are struggling to come up with economics gift ideas, fear not. We're here with some fun ideas to help you find the best Christmas gifts for economists.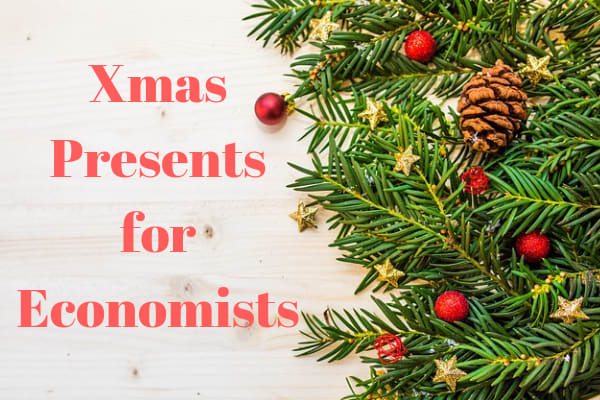 INOMICS is a member of the Amazon Associates affiliate program and the Apple affiliate program. This article contains affiliate links from them and other partners, which means we may earn money through any qualifying purchases made after you click through. However, this is not a sponsored post.
There is a rich history of books published about economics and by economists. Two economics bestsellers from 2022 that you might consider are Empathy Economics and Disorder: Hard Times in the 21st Century. The first is a biography of Janet Yellen, the first female secretary of the US Treasury and the first female chair of the US Federal Reserve.
In the second book, political economist Helen Thompson examines how energy economics and historic politics come together to affect the challenges facing western democracies today.
What better way to give an economist gifts than to help them keep up to date with the latest news via a subscription to The Economist, one of the world's top magazines. Covering business, finance, economics, science, technology and the arts, the magazine features in-depth reviews and reports as well as news. Subscriptions can be purchased for digital, print, or both, for whatever format your economist prefers.
UK Digital Edition: here
US/Intl Digital Edition: here
Australia/Asia Edition: here
Two Hollywood films with economics themes, these are fun movies for specialists and everyone else too. Arbitrage stars Richard Gere as a hedge-fund magnate who has been cooking the books, who must go to extraordinary lengths to protect his secret after a chance accident. The Informant! stars Matt Damon as a corporate whistle-blower who reports his employer to the FBI for price fixing. Based on a true story, it's a funny and snappy movie about the ethics of big businesses.
This documentary covers the financial crisis of 2008, based on the book Too Big To Fail: The Inside Story of How Wall Street and Washington Fought to Save the Financial System--and Themselves. Exploring the crisis from the point of view of the inside players as they try to prevent a global economic meltdown, this informative film will be of interest to everyone involved in finance. Frankly, it is reassuring to remind ourselves that not every person working in finance and big business is a greedy, self-interested maniac...
It's a statement, for sure, and it looks cool. Rock up to your next seminar on market economics with this Karl Marx mug. After all, you have nothing to lose but your value chains!
6. Board Games
Board games have experienced an increase in popularity in the past few years, and can make for great economics presents. Many innovative games include economic themes and have strategy elements that economists will enjoy sinking their teeth into. Some great options include:
A classy, leather-bound desk diary for the new year, perfect for keeping track of all your important appointments and deadlines. Includes an information and map section of economic, statistical and political facts and street plans for a variety of world cities. Particularly good for busybodies, it is the ideal gift for keeping hectic and on-the-go lives in order.
Who can resist a good graph joke? We know we can't. This book by Jeff Thredgold is sure to give the funny economist in your life some laughs.
Do you know an economist who can't resist a challenge (i.e. probably any economist)? Then give them this econ-flavored puzzle book.
According to behavioral economists themselves, the very best gift per dollar spent you could give an economist is cold, hard cash. Giving cash guarantees that the recipient can get exactly the high quality gift that they want, thus eliminating the deadweight loss of Christmas presents. It might not really keep with the spirit of the season, but it is the subject of much debate in economics. You'll just have to argue this one out with your economist friends!
Best of luck with your gift buying, and from all of us at INOMICS happy holidays!
Also Interesting

10 More Movies Economists Will Love

Economics touches every aspect of our lives, whether we know it or not. Game theory, statistics and econometrics, politics, government policy, and of course finance are all aspects of economics that affect our daily lives.

The Glass Ceiling and the "Leaky Pipeline" in Economics

The 2022 INOMICS Salary Report allowed us to examine the field of economics across employer types, job positions, and regions. This article continues with our look at gender (in)equality in economics by examining the glass ceiling. Below, we examine this effect in academia (economists employed by universities) and industry (other employer types).

The Gender Pay Gap in Economics in 2022

That gaps exist in economists' pay and career attainment due to gender discrimination is not news. This article will discuss the findings of the 2022 INOMICS Salary Report as they relate to the gender pay gap in economics. Unless stated otherwise, the facts and figures in this article are taken from our 2022 survey data. INOMICS has previously published reports on the gender pay gap, but this is our deepest dive into the topic yet.
You need to login to comment