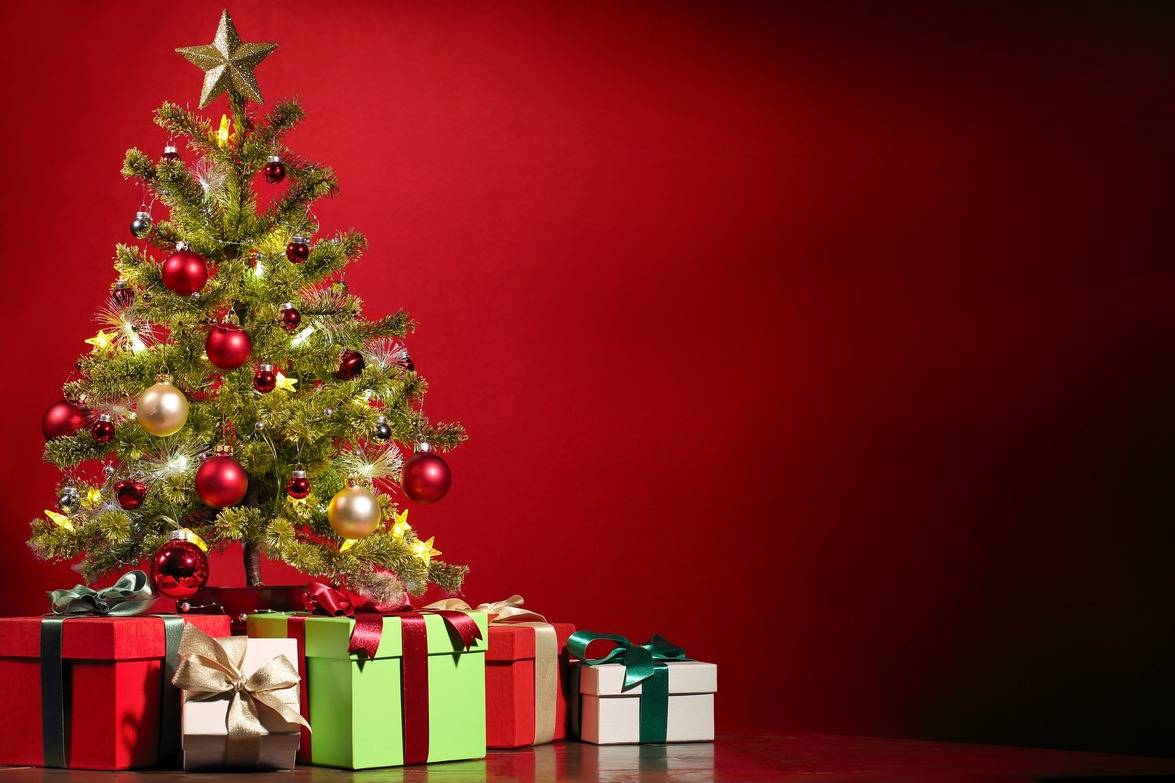 Happy Holidays
The Economics of Christmas
Christmas is approaching. For many people this is a magical season, filled with songs and decorations, when you hope that all your wishes come true. Others consider Christmas to be a stressful time when you need to rush around to get presents for all your friends and family.
In an earlier post we showed which countries spend the most and on what. This article will concentrate more on the economic arguments for and against the Christmas season. Without further ado, read on for our list of interesting economics articles and arguments about Christmas.
1. The paper "Present values: The Economics of Christmas" by Frontier Economics describes how game theoretical concepts such as signalling, sequencing and reciprocity can be applied to Christmas and what deadweight loss is caused while buying presents.
2. "Commerce Claus" tells the reader how Christmas gift-giving helps commit a major sin in economic theory – destroying value. Nevertheless, we've compiled our list of gift ideas for the economist in your life; 'tis the season, after all!
3. Learn about fake vs. real Christmas trees and the whole industry behind it in the Economist's article "Christmas tree wars: Making fir fly".
4. "The economics of Christmas presents" describes how one can model the utility function of agents giving and getting gifts. It argues that gift-giving is not a waste by accounting for the surprise factor and how different people react to receiving gifts.
5. Chris Snowdon from the Adam Smith Institute gives an opposite opinion on the above topic in his post "The economics of Christmas". He suggests that market failure in gift-giving can not be avoided due to asymmetric information.
6. The "goods" and the "bads" of consumer spending are covered in the musical Christmas economics video "Deck the Halls with Macro Follies" by EconStories. Made at the end of 2012, this delightful video presents the ideas of several renowned economists about savings, spending and growth.
7. Marginal Revolution University has posted their own take on the Christmas gifts debate in an informative and light-hearted video. They eventually settle on giving cash to charity as an efficient gift that also supports the holiday spirit of giving. You can watch it on their channel here.
8. The consulting firm Deloitte frequently conducts a United States-focused holiday spending survey, to project economic outcomes from holiday shopping. For the 2022 holiday season, they have published a report that includes Black Friday and Cyber Monday trends, the effect of inflation on holiday shopping, travel expectations, and more.
9. David Kyle Johnson writes in the London School of Economics blog, attempting to debunk the myth that Christmas spending is good for the economy. He argues that consumer spending at Christmas time, while healthy for the economy, is probably only being shifted from other times of the year. That is, Christmas merely concentrates consumer spending at the end of the year, and doesn't create additional spending on its own. Give the article a read at LSE's blog.
10. For a balanced article that discusses the positive and negative sides of the economics of Christmas gift-giving, check out Wired's "Economists want you to have the most boring Christmas possible". This article details the deadweight loss argument for why gift giving is inefficient, as well as the counter-arguments for why that idea is too narrow-minded – including the fact that 54% of surveyed economists disagreed that gift giving during the holidays is inefficient.
11. Finally, for a semi-academic look at the economics of Christmas, see Laura Birg and Anna Goeddeke's spirited article "Christmas economics: a sleigh ride". In it, they find insufficient evidence to support the welfare gain or loss theories of Christmas. But, they do discuss the pre-holiday effect, gas prices, employment, the Christmas tree market, and more – all from the perspective of Santa and his reindeer. Plus, they even provide a holiday soundtrack to accompany your reading!
No matter which theory appeals to you and what attitude you have about Christmas presents, we wish you happy holidays and best of luck with all your shopping and celebrating endeavors!
Header image picture credit: Pixabay.com
Also Interesting

Into the Economist's Mind

The INOMICS Questionnaire: Fratzscher vs. Ditzen

In the INOMICS interview series, Prof. Dr. Marcel Fratzscher asks economists questions about their field, their opinions on economics, some of their favorite things, and more. Today we took the chance to interview Dr. Jan Ditzen, an econometrician with a robust research presence. The interview, named Fratzscher vs. Ditzen (as is tradition), enlightens us on the contributions of Hashem Pesaran, the beauty of mountain scenery, details about econometrics and why its rigor is important for economics, and more.

Gender Differences in Economics

Publication behavior in economics – Reputation, visibility, and the gender gap

In recent times, debates on gender inequality among researchers at universities have emerged, in particular in economics. Even though leading academic societies have addressed these issues already for many years – for example, the American Economic Association has run the "Committee on the Status of Women in the Economics Profession" (CSWEP) since 1971, and the European Economic Association established its "Standing Committee on Women in Economics" (WinE) in 2003 – they appear to be persistent.

How will the development of AI affect the labor market?

Artificial intelligence appears to be the next truly disruptive technology poised to rock our global economy. In December 2022, ChatGPT-3 made headlines. It represented a leap forward in the capabilities of generative AI technology, pushing conversations about this new tool into the mainstream as people began to question how ChatGPT will affect the economy.
You need to login to comment