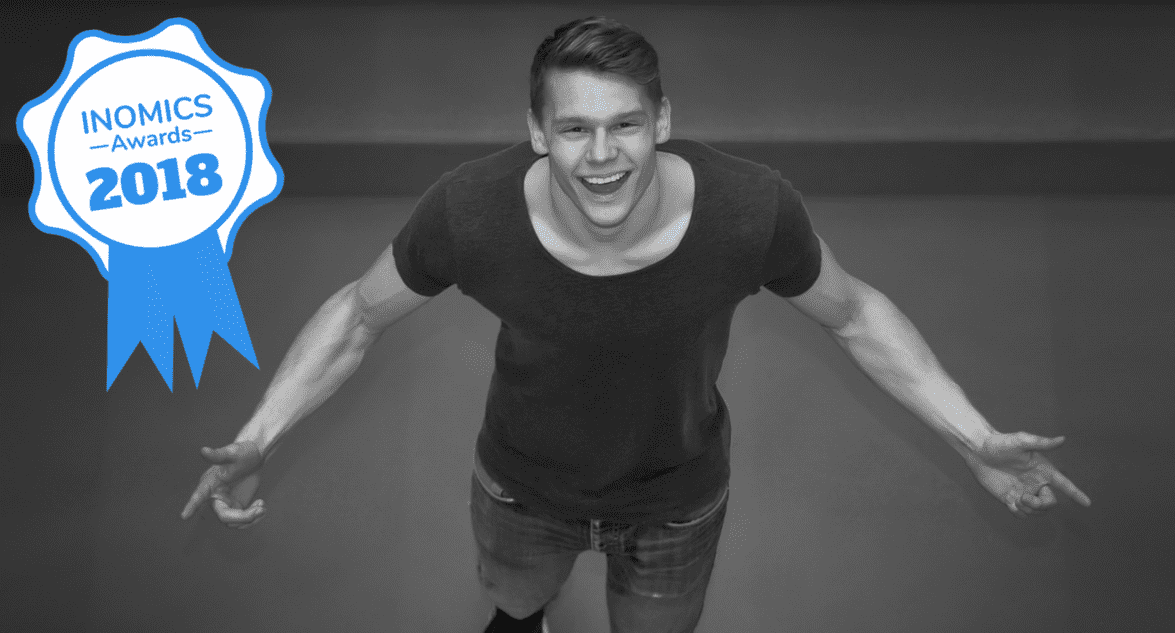 The 2018 INOMICS Awards
Now in their second year, the INOMICS Awards 2018 once again recognise the career and study opportunities offered by universities and institutions around the world, measuring their reputation and attraction for INOMICS users. This year, however, we are dividing up the awards into categories to showcase the different qualities we recognise as important for our users, to better help advise them with their academic careers and acknowledge different institutions with different strengths. Within those categories, we have awarded Gold, Silver and Bronze prizes for their respective excellence within each category, along with a shortlist of runners-up we believe deserve special recognition. The six categories we have awarded are Top Employers, Best Training Course to Develop Your Skills, Best place to do a Master's, Best conference to attend, Best place to do a PhD & Best Summer School. By awarding the top institutions and universities through these categories, as well as highlighting the runners-up, we can share a more insightful light on 2017's most relevant institutions for INOMICS users.
To choose the winners of the 2018 INOMICS Awards, we measured the interest of the INOMICS audience in the job and career opportunities offered by each institution and listed on INOMICS. The criteria took into account how many people read about opportunities at each institution, and how many of these interact with them, based on page views and clicks out to the announcements of each nominee. The INOMICS team would like to commend all the institutions featured in each of our award categories, as well as hundreds of smaller institutions offering niche training opportunities and job offers, for their educational value and research contribution to the field of economics.
Top Employers
Gold Prize: Ludwig Maximilian University of Munich
Silver Prize: Deutsche Bundesbank
Bronze Prize: New York University Abu Dhabi
Best Training Course to Develop Your Skills
Gold Prize: Kiel Institute for World Economy (IFW)
Silver Prize: TStat Training
Bronze Prize: EcoMod
Best Place to Do a Master's
Gold Prize: Barcelona Graduate School of Economics
Bronze Prize: Turin School of Development (ITCILO)
Best Conference to Attend
Gold Prize: RSEP
Silver Prize: MIRDEC
Bronze Prize: EcoMod
Best Place to Do a PhD
Gold Prize: University of Cologne
Silver Prize: The University of Queensland
Bronze Prize: Ludwig Maximilian University of Munich
Best Summer School
Gold Prize: London School of Economics
Silver Prize: Barcelona Graduate School of Economics
Bronze Prize: Paris School of Economics
For more on our Awards, including a list of those institutions who received 'special recognition' in each category, just hit the button below and download the whole Handbook! It is free for all!
➲ Download the 2018 Handbook now!
---
For lots more information for economics students and others, see these articles:
>> Top Career Paths: Microeconomics
>> Top Career Paths: Macroeconomics and Monetary Economics
>> 30 Top Twitter Feeds in Economics and Finance
>> What to Do With Your Economics Degree: Career Paths for An Economist
>> Top Economics Think Tanks and Research Institutes in the US
Also Interesting

Top Think Tanks and Social Science Research Institutes in Spain and Latin America

This blog post is the third in a series of entries highlighting top think tanks around the globe. Last week we posted a list of top institutes in Europe, and yesterday we offered you a list of think tanks in the United States. Today we'll focus on the Spanish-speaking world, with a list of top think tanks and research institutes in Spain and Latin America.

Demand for Econ PhDs, the Nobel Prize, Rankings, Economics Apps, Salaries and Other Top Blog Posts 2012

As we reached the end of the year 2012, we decided to compile a list of the top INOMICS blog posts, those that received a record number of visitors throughout the year. Enjoy your reading and Happy New Year to everyone! 1. Supply and Demand for New Ph.D's in Economics Based on the Survey of the labor market for new Ph.D hires in economics 2011-2012

Everything You Need to Know on How to Apply to a Summer School

There are many great summer programs our there, but wading through the sea of options might leave you feeling a little overwhelmed. Perhaps you're unsure of how to choose a program that's right for you, or more importantly, how to get into a summer school at all. In order to keep the application process from being another item on your list of winter woes, we've put together a basic guide on how to apply for summer schools in either economics and finance or business and management.