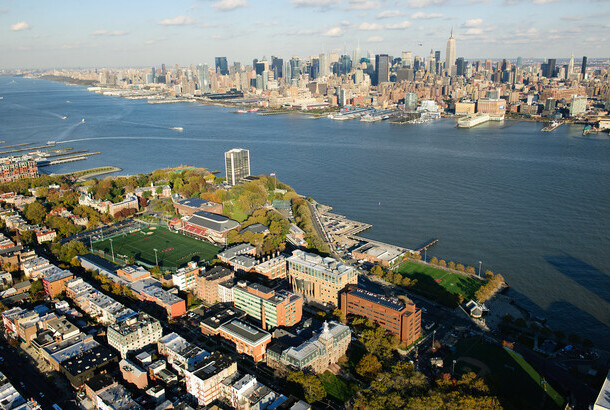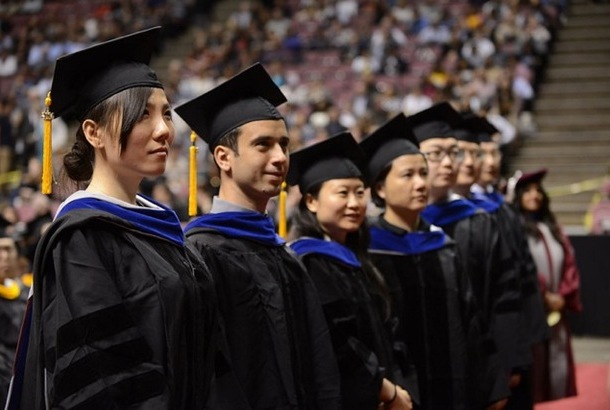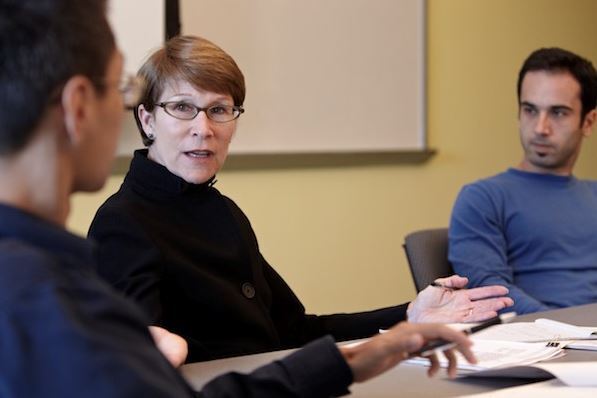 Stevens Institute of Technology
School of Business, Ph.D. Program in Business Administration
Call for Applicants
Stevens Institute of Technology's Ph.D. program in Business Administration seeks highly motivated students who are passionate in their desire to seek answers to complex questions surrounding business and technology. The doctoral program at the School of Business is accredited by AACSB and offers a Ph.D. degree in Business Administration with three broad areas of emphasis: (1) Finance, (2) Information Systems & Analytics, (3) Entrepreneurship and Innovation. The program's primary goal is to prepare its graduates for successful academic or research-oriented careers. Students work closely with faculty who are conducting research in a range of research topics. Currently, we are seeking applicants interested in working on the research topics below, as well as others.
Research Area 1: Finance
Risk-Averse Stochastic Optimization: Energy Markets, Finance, and National Security Applications (Prof. Ricardo Collado, rcollado@stevens.edu)
Forecasting of Financial Time Series with Machine Learning Methods
(Prof. Germán G. Creamer, gcreamer@stevens.edu)
Dynamic Models of Energy and Natural Resources
(Prof. Hamed Ghoddusi, hghoddus@stevens.edu)
Liquidity Measures (Prof. Eleni Gousgounis, egousgou@stevens.edu)
Institutional Trading around the World (Prof. Ying Wu, ywu4@stevens.edu)
Research Area 2: Information Systems & Analytics
Quantitative Analysis of Management Decisions
(Prof. Tal Ben-Zvi, (tbenzvi@stevens.edu)
Financial Disclosures
(Profs. Elaine Henry, elaine.henry@stevens.edu, and Nan Hu, nan.hu@stevens.edu)
Value Implication of Non-Structural Financial Information
(Prof. Nan Hu, nhu4@stevens.edu)
Testing the Limits of Big Data Analytics
(Prof. Theodoros Lappas, tlappas@stevens.edu)
Stochastic Modeling and Control of Health Care Facilities
(Prof. Chihoon Lee, Chihoon.Lee@stevens.edu)
Digital Innovation
(Prof. Aron Lindberg, alindber@stevens.edu)
Deep Learning-Based Decision Support Systems
(Prof. Feng Mai, feng.mai@stevens.edu)
Technology-Enabled Sensory Marketing
(Prof. Adriana Madzharov, amadzhar@stevens.edu)
Collective Creativity
(Prof. Jeffrey V. Nickerson, jeffrey.nickerson@stevens.edu)
Understanding the Role Competition plays in the Business Impact of Social Media
(Prof. Gaurav Sabnis, gsabnis@stevens.edu)
Process Innovation and Decision Automation
(Prof. Michael zur Muehlen, michael.zurmuehlen@stevens.edu)
Research Area 3: Innovation & Entrepreneurship
Nature and Selection of Business Opportunities
(Prof. Thomas Lechler, tlechler@stevens.edu)
The Role of the Lean Startup Framework for Large Enterprises
(Prof. Peter Koen, pkoen@stevens.edu)
Innovation Performance of Exceptional New Product Development Teams
(Prof. Gary S. Lynn, glynn@stevens.edu)
Top Management Teams and Corporate Governance
(Prof. Ann Murphy, ann.murphy@stevens.edu)
Alternatively, please directly contact the faculty member indicated next to the topic of interest.
All of our students are fully supported by teaching and research assistantships that include competitive stipends, tuition and health benefits. Student study plans are tailored to the individual needs of the student that will lead to successful research. More information about our doctoral program is available at
http://www.stevens.edu/school-business/phd-business-administration
. Please contact us at
businessphd@stevens.edu
, or call 201.216.5047 with specific questions.