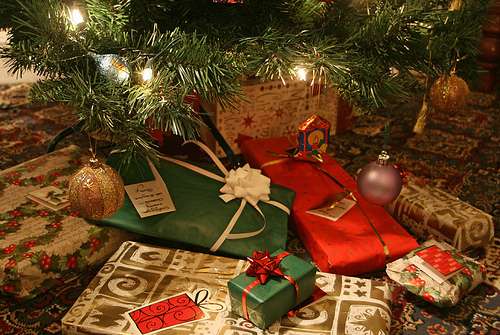 The Economics of Christmas
Christmas is approaching. For many people this is a magical season when you hope that all your wishes will come true. Others consider Christmas to be a crazy time when you need to run around the city trying to get presents for all your friends and family members. In relation to this phenomenon, and the common opinion that Christmas has become too commercialized, a sub-branch of Behavioural Economics has recently begun to develop.
In our post last year we showed which countries spend the most and on what. This year we want to concentrate more on the economic aspects of Christmas and present you with a list of interesting links and articles about the topic.
1. How game theoretical concepts such as signalling, sequencing and reciprocity can be applied to Christmas and what loss is caused while buying presents you can read in the paper "Present values: The Economics of Christmas" by Frontier Economics.
2. "Commerce Claus" tells the reader how Christmas gift-giving helps commit the major sin in economic theory of destroying value.
3. Fake vs. real Christmas trees and the whole industry behind it in the Economist's article "Christmas tree wars: Making fir fly".
4. "The economics of Christmas presents" suggests how one can model the utility function of agents giving and getting gifts and argues that joining the Christmas presents rush can improve your utility level.
5. Christopher Snowdon from the Adam Smith Institute gives an opposite opinion on the same topic in his post "The economics of Christmas" and suggests that market failure can not be avoided due to asymmetric information.
6. The "goods" and the "bads" of consumer spending are covered in the Christmas video "Deck the Halls with Macro Follies" by EconStories. Made at the end of 2012, it presents the ideas of renowned economists about savings, spending and growth.
No matter which theory appeals to you and what attitude you have to Christmas presents, we wish you happy holidays and best of luck in 2014!
Image Credit: Alan Cleaver