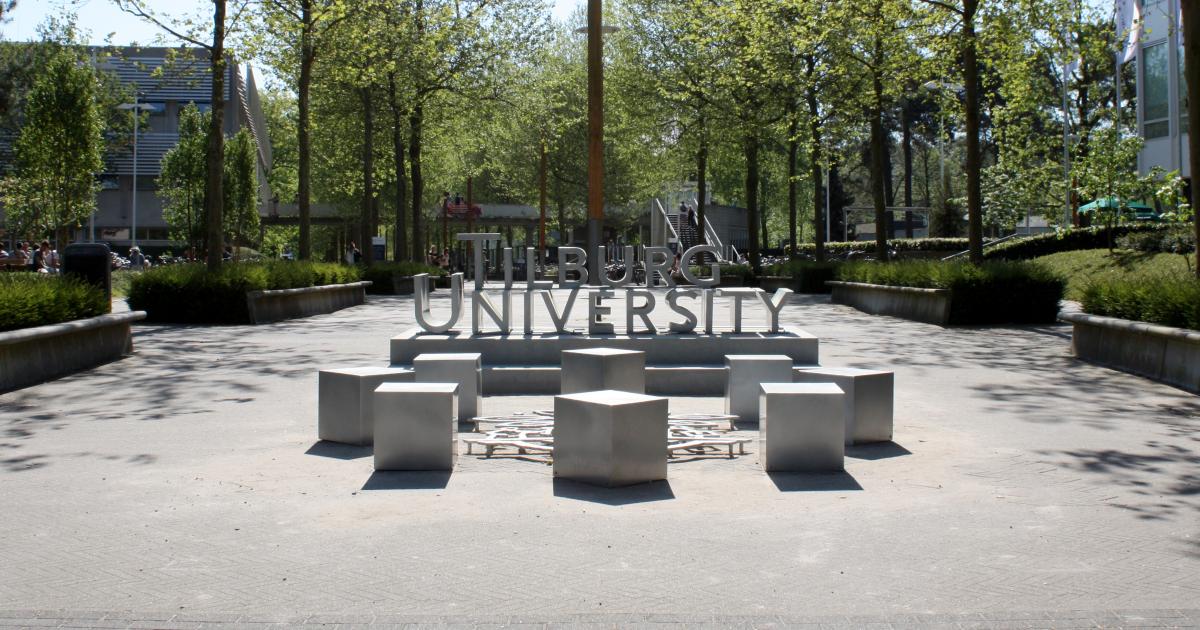 The Tilburg School of Economics and Management at Tilburg University invites applications for the following position: Professor of Economics and Director of the Tilburg Law and Economics Center.
TiSEM
The Tilburg School of Economics and Management is the oldest and largest school of Tilburg University. It focuses on research and education in the fields of Business and Economics. Management and support are combined for both fields. TiSEM offers well reputed academic research and education. Its research belongs to the European top.
Currently, the School offers six Bachelor's, ten pre-Master's, fourteen Master's, two Research Master's and two Teacher training programs to approximately 6000 students, and employs some 400 academic staff members (340 FTE). Within its broad research palette, TiSEM emphasizes a variety of societally relevant topics, such as sustainability, innovation, entrepreneurship, market governance, and aging.
TILEC
The Tilburg Law and Economics Center (TILEC) is a Center of Excellence at Tilburg University, globally renowned for its first-rate interdisciplinary research and education on the governance of economic activity, especially in the areas of institutions, competition, and innovation. TILEC is a vibrant research center created jointly by the Tilburg Law School (TLS) and the Tilburg School of Economics and Management (TiSEM) in 2003 and now gathering some 40 committed members from the two schools. TILEC's vision is to be, and be recognized as, a global leader in the research on the governance of economic activity at the frontier between law and economics, known for its interdisciplinary method, path-breaking research output and societal relevance. TILEC operationalizes this vision by means of its current research program for the period 2018-23, which focuses on the study of 'the governance of economic activity in the digital age'.
Job description
The Tilburg School of Economics and Management (TiSEM) is looking for a tenured full professor with expertise in the broader fields of microeconomics, industrial organization, and/or law and economics, to take over the position of Director of TILEC. The selected candidate will be positioned at TiSEM, at the Department of Economics. In addition to appropriate teaching and research tasks as member of the relevant department, the selected candidate is expected to provide academic leadership by consolidating TILEC's position as the leading European research center bringing together legal scholars and economists interested in the governance of economic activity.
Candidates with a proven track record of interdisciplinary achievements are particularly welcome to apply.
For the first five years of his or her appointment, the holder of the position will have the following tasks:
Research
Pursue academically path-breaking research leading to excellent scientific publications, in terms of originality, significance and rigor, as measured by international standards

Seek external funding to support his or her own research and take a leadership role in contract research jointly with other researchers in the fields of institutions, competition, or innovation

Actively contribute to the operationalization of the TILEC research program

Attract and supervise PhD students in his or her field of expertise

Be active in presenting and discussing research output and policy developments for a wide audience
Administration
Assume the directorship of TILEC by bearing final responsibility for the functioning of the center vis-à-vis the Dean of TiSEM

Actively seek funding for the TILEC research group, in cooperation with other TILEC members

Take a leadership role in strengthening TILEC's international reputation in academic and policy circles

Recruit and supervise TILEC-financed scientific personnel

Prepare, approve, and monitor the execution of yearly budgets

Represent TILEC internally and outside Tilburg University, where appropriate

Foster collegiality, productivity and interaction within TILEC and in the broader context of Tilburg University.
Teaching
Teach various courses at the bachelor, master, or PhD level

Supervise the work of bachelor and master students on their end-of-program thesis
The selected candidate will report to the Dean of TiSEM.
Requirements
Applicants must:
Hold a doctoral degree in economics (PhD) or equivalent

Enjoy an international reputation in his or her field, as evidenced by publications of the highest academic standing, visiting professorships, invited lectures, and/or scholarly prizes

Have a proven track record of ability to raise funds through research grants or contract research. Bringing ongoing grant or contract-research projects along would be an asset

Have a demonstrable record of intellectual leadership and collegiality in an international academic environment, for instance, by successfully steering a research unit

Have a clear and well-developed strategy for future outstanding research that will continue to result in leading publications

Be willing to engage in collaborative research with other TILEC members, and with related research centers at TiU

Be interested in, and preferably used to, working in an interdisciplinary environment with other legal scholars and economists

Have experience in undertaking administrative and managerial duties (e.g. management of projects and scientific personnel, organization of workshops etc.)

Have a track record of designing and delivering high-quality undergraduate and/or postgraduate teaching

Have experience in research supervision at postgraduate and PhD level

Have excellent interpersonal and strong and effective communication skills

Have perfect command of English. Knowledge of Dutch would be an asset, but it is not required

Be committed to becoming an active and assiduous member of the Tilburg academic community.
Conditions of employment
Tilburg University is rated among the top Dutch employers and has excellent terms of employment. Selected candidates will be ranked in the Dutch university employment system (UFO). Depending on the candidates' experience, the starting gross salary will vary between €5.749,- and €8.371,- per month (for a full-time appointment) based on the Collective Labour Agreement (CAO) of Dutch Universities. Researchers from outside the Netherlands may qualify for a tax-free allowance equal to 30% of their taxable salary. The university will apply for such an allowance on their behalf. The university offers very good fringe benefits (it is one of the best non-profit employers in the Netherlands), such as an options model for terms and conditions of employment and excellent reimbursement of moving expenses.
Contract type: Tenured position, with a 5-year trial period.
Additional information
Additional information about Tilburg University, TiSEM and TILEC can be found at http://www.tilburguniversity.edu. Interested candidates can contact prof. dr. Jan Boone (j.boone@tilburguniversity.edu) for questions about the research and teaching tasks and prof. dr. Panos Delimatsis (p.delimatsis@tilburguniversity.edu) for questions about the administrative tasks associated with the position.
Application
Applications must include
a curriculum vitae, including a full list of publications;

a motivation letter that includes a summary of past, current and future research, teaching, and administration projects and achievements as well as an indication of how the candidate expects to lead TILEC;

Electronic copies of two recent publications which are representative of the applicant's research qualities and innovative thinking.
TILEC is committed to providing an international, diverse, equitable and truly inclusive environment. Applications will be reviewed as they arrive but must be submitted before 1 January 2021. Shortlisted candidates will be invited for a campus visit and give a seminar, which may take place virtually (via Zoom). You can apply for this vacancy only online through our vacancy site https://www.tilburguniversity.edu/about/working